The Event
The South Carolina State Library is proud to announce that award-winning author Carmen Agra Deedy will be featured at StoryfestSC 2018—the state's summer reading kick-off event—for the eighth year in a row.
StoryfestSC exposes families to children's authors and the art of story and fosters an excitement for reading, especially throughout the summer. All South Carolina public libraries participate in this coordinated summer reading program.
WHEN:
Saturday, June 2, 2018
from 9:00 a.m. to 2:00 p.m.
WHERE:
South Carolina State Museum
301 Gervais Street, Columbia, SC
COST:
StoryfestSC is FREE to the public. Events include presentations and book signings by the featured author, The Jolly Lollies, Criss Cross Mangosauce, Lemira Percussion Ensemble, storytelling for all ages, crafts, and a visit from literacy friend USC's Cocky.
Carmen Agra Deedy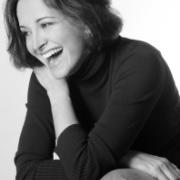 Carmen Agra Deedy has been writing for children for over two decades. Born in Havana, Cuba, she came to the U.S. as a refugee in 1964. She grew up in Decatur, Georgia, where she lives today. She began writing as a young mother and storyteller whose NPR commentaries on "All Things Considered" were collected and released under the title "Growing Up Cuban In Decatur, Georgia." The pithy collection of twelve stories soon garnered awards, among them a 1995 Publishers Weekly Best Audio (Adult Storytelling) and a 1996 Parents' Choice Gold Award. Learn more about Carmen at carmenagradeedy.com/about.
StoryfestSC Media Kit
Logos for the web:
Logos for print: