The South Carolina State Library is proud to announce award-winning authors/illustrators Lauren Castillo and Jarrett Krosoczka will be featured at StoryfestSC 2016—the state's summer reading kick-off event. This year's Collaborative Summer Library slogan is On Your Mark, Get Set...READ!

StoryfestSC exposes families to children's authors and the art of story and fosters an excitement for reading, especially throughout the summer. All South Carolina public libraries participate in this coordinated summer reading program.
WHEN:
Saturday, June 4, 2016 - from 9:00 a.m. to 4:00 p.m.
WHERE:
South Carolina State Museum, 301 Gervais Street, Columbia, SC
COST:
StoryfestSC is FREE to the public.
Events include presentations and book signings by each author, Readers' Theatre, storytelling for all ages, crafts, face painting, visits from literacy friends Cocky and the Clemson Tiger, and special guest Jim Gill.
Lauren Castillo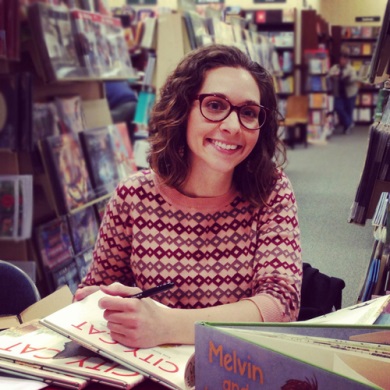 Lauren has written and illustrated over 14 books for children, including the critically acclaimed Melvin and the Boy, The Reader by Amy Hest, Happy Like Soccer by Maribeth Boelts, Buffalo Music by Tracey Fern, What Happens on Wednesdays by Emily Jenkins, and the 2015 Caldecott Honor, Nana in the City.
Jarrett Krosoczka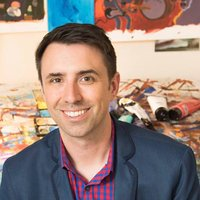 Jarrett is a two-time winner of the Children's Choice Book Award for the Third to Fourth Grade Book of the Year, and is the author and/or illustrator of more than twenty-five books for young readers. His work includes Punk Farm, the Lunch Lady graphic novels, and Platypus Police Squad middle-grade novel series.
Events of the Day
10:00 a.m. Author Lauren Castillo
11:00-12:30 p.m. Book Signing
1:00 p.m. Author Jarrett Krosoczka
3:00 p.m. Finale with Jim Gill
9:30 a.m. and 12:30 p.m.
NiA Readers' Theater
Vista Room
9:30 a.m. to 2:30 p.m.
Photo Booth Fun at the Green Screen
Crafts
Face Painting
9:00 a.m. to 3:00 p.m.
Storytelling in the 301 Gallery
Music Play with Special Guest Jim Gill at 9:30 a.m. and 12:00 p.m.
10:00 a.m. to 2:00 p.m.
Snack Stations and coloring in the Launch Room


StoryfestSC Media Kit
For Print:
Logos for the web:
Logos for print: