Update on the Young Minds Dreaming Poetry Contest
Thank you for all of your poetry submissions this year! The contest has not been canceled; however, there are two major schedule changes:
Winners will be announced on Friday April 17 rather than March 31.
The April 18th ceremony with Pat Mora is postponed until further notice.
Thank you for participating in our poetry contest this year!
Please contact Ashley Till (atill@statelibrary.sc.gov) if you have questions.
---
The Young Minds Dreaming Poetry Contest for all South Carolina students in grades 3 through 12.
We are thrilled that award-winning author Pat Mora is our featured poet this year. Pat is author to numerous books and poetry for children, young adults, and adults. Pat believes we are all born poets and that poetry is a reflection and experimentation with words.
This year, we are highlighting Pat's book, Bookjoy, as the theme for students to write their poems. We want students to write a poem about the joy of words, the joy of reading, or the joy of books.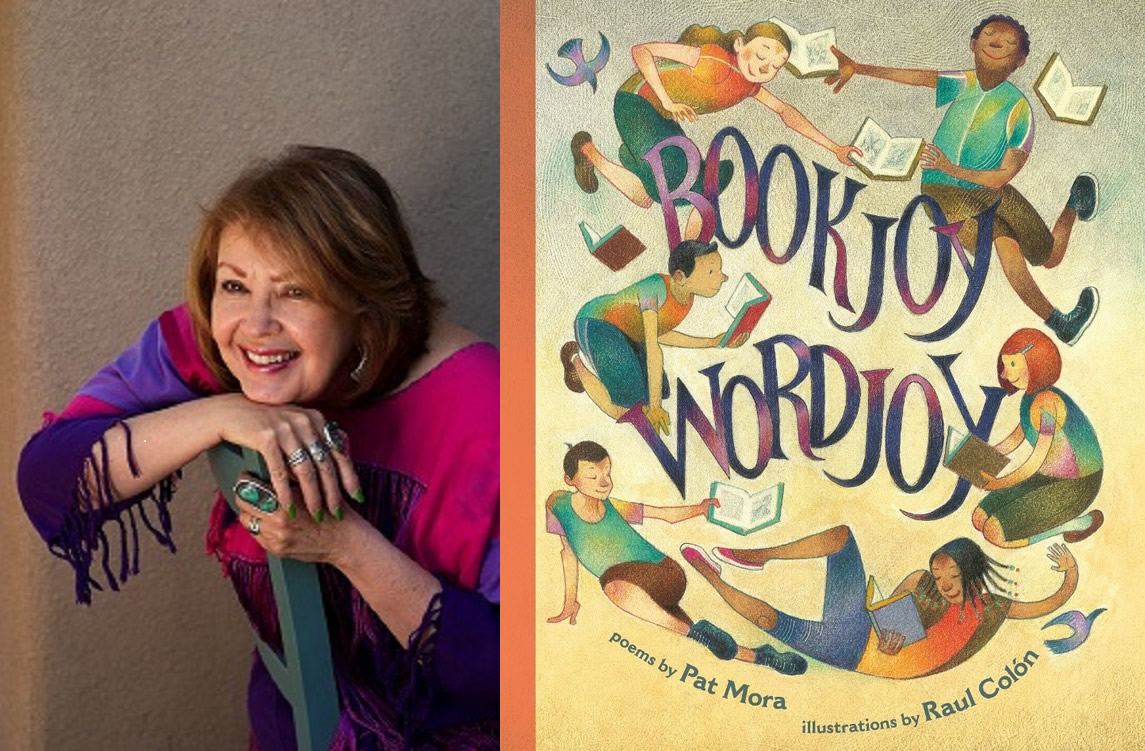 Bookjoy is about the fun of reading, the fun of listening to words, combining words, and playing with words—the fun of writing. It is about inspiring excitement and creativity about books, reading, and writing.
The Contest
Review the contest guidelines and submit your poem here:
Contest Guidelines & Submissions
Students can submit poems in English and/or Spanish languages (bilingual).
The deadline for all student submissions is Friday, March 13, 2020 at 5:00 p.m.
First, second and third place winners are determined by judges for Grades 3-5, Grades 6-8, and Grades 9-12.
Winners will meet Pat Mora at an awards ceremony in April and receive prizes including Pat's books and Amazon gift cards.
For more information, please contact Ashley Till, atill@statelibrary.sc.gov.