Share: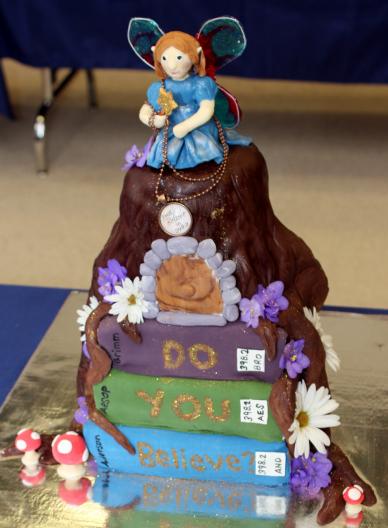 To celebrate National Library Week (April 9-15, 2017), the South Carolina State Library will host a literary cake decorating contest.  Anyone interested must register online to participate.  Participants may submit cakes decorated to represent a character from a favorite book, a favorite children's book cover, or anything else book-related.  
Cakes should be dropped off at the State Library (1500 Senate Street) between 8:30 a.m. and 9:30 a.m. on Friday, April 14, 2017.  Library visitors may vote for their favorite cake any time between 9:30 a.m. and 12:30 p.m.  When voting is closed, the votes will be counted and winners will be announced.  After winners are announced, the cakes will be cut and served. Winners will receive special prizes and photos of the winning cakes will be posted on the State Library's website and social media. 
To find out more information, please contact SCSL Director of Communications Curtis Rogers or Public Information Specialist Sean Gruber.
IF YOU GO
WHEN:  April 14, from 9:30 a.m. to 12:30 p.m.
WHERE: South Carolina State Library, 1500 Senate Street, Columbia, SC