Share: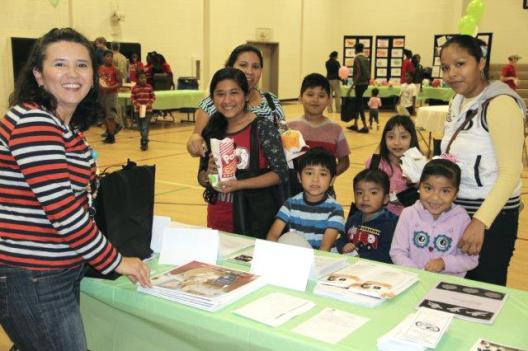 When the staff at Georgetown County Library noticed that the growing Hispanic population in their county did not often visit the library, they took action. They hired a Hispanic Librarian and started to develop ideas for making the library a more inviting place for that group and for training library staff how to better serve them.
Since the "Buenos Dias, Georgetown County!" project started, the library has already established monthly meetings with members of the Hispanic community, purchased Spanish and ESL (English as a Second Language) resources and AWE learning stations, and added Spanish to the signage in the library. The library is planning workshops for librarians and other community members about the library needs in the ESL and Hispanic communities.
Their Community Intercultural Hispanic Festival will be held on May 2, 2015.  
The library hopes to transform the lives of the Hispanic population by improving English language skills, assisting with assimilation, and developing job skills. The Hispanic outreach grant is made possible by a Library Services and Technology Act (LSTA) grant funded by the Institute for Museum and Library Services (IMLS) and administered by the South Carolina State Library.