Posted by Curtis Rogers, Monday, Apr 10th, 2017
Share: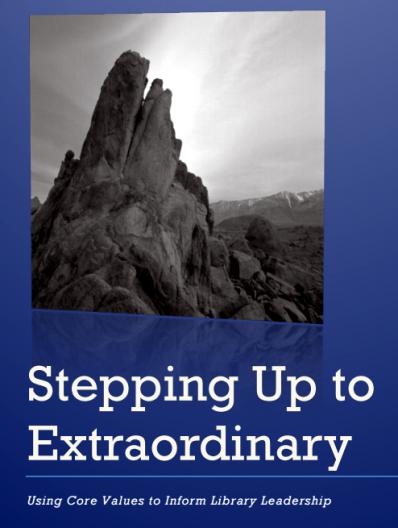 Join us for a half-day information-packed training event for South Carolina's public library staff! There are only 40 available spaces so reserve yours today.
In this workshop, participants will identify their core values, discover ways to resolve conflicts with others in their work environment, and plan for how to use these values with more intention. This interactive session includes experiential learning in which participants will engage throughout the workshop and walk away with a deeper understanding of what matters to them in their work as well as how to create more meaning and purpose in their work. 
For: South Carolina Public Library Current and Emerging Leaders 
Presenter: Sharon Morris, Director of Library Development, Colorado State Library
Location: Richland Library Sandhills at the Richland School District Two Institute of Innovation, 763 Fashion Drive, Columbia SC 29223 (Inside the Village at Sandhills - Boardroom #1)
Cost: $10.00 registration fee - morning refreshments included
Date: Wednesday, May 3, 2017
Time: 9:00AM - 1:30PM