Share: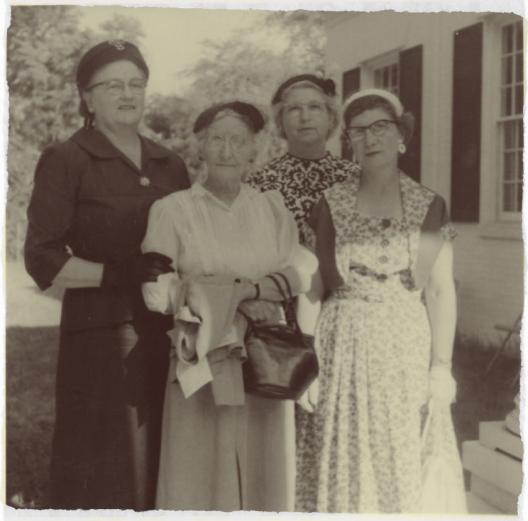 This newly available online collection features photos from the 1940s-1970s from the archives of the South Carolina State Library. Many of the images were taken by State Library field agents and include photos of public library staff and patrons, exhibits and displays, library programs, and State Library Board staff and programs.
The collection is available via the South Carolina Digital Library at scmemory.org.
This 1950 photograph shows the board chairman, board members, and librarian of the Allendale-Hampton-Jasper Regional Library. The back of the image states "Miss Belle" Patterson, Mrs. Veron Brunson, and Mrs. Howard." Mrs. James M. Patterson was board chair 1947-1949, 1952-1954, 1955-1958 and Mrs. Vernon (Louise) Brunson was librarian 1941-1970.