Share: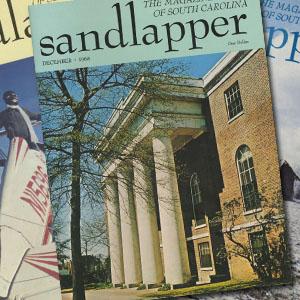 The South Carolina State Library is pleased to announce two new digitized collections now available in the South Carolina Digital Library (SCDL). 
Sandlapper: the Magazine of South Carolina
Sandlapper was established in 1968 by the Lexington lawyer Robert P. Wilkins, Sr. and his wife Rose. Wilkins promoted the state's beauty, citizens, and history through the magazine. The final issue of the magazine was Winter 2011/Spring 2012, and Robert P. Wilkins, Sr. passed away in 2013. Sandlapper uses a variety of South Carolina photographers and writers to showcase the best of the state. Columns about restaurants, bed-and-breakfasts, and recipes are included with articles about towns, counties, history, and trends.
You can view the first decade of Sandlapper here: http://scmemory.org/collection/sandlapper-the-magazine-of-south-carolina/
Abstract of Voter Registrations Reported to the Military Government, 1868.
This abstract was created by order of the commander of the Second Military District in accord with 14 U.S. Stats. 429, 15 U.S. Stats.2, and 15 U.S. Stats. 14, which gave him ultimate responsibility for the registration of voters and the conduct of elections. The series was abstracted prior to 12 September 1868 from the series Voter Registrations Reported to the Military Government and was deposited with the Secretary of State in October 1868.
You can view the collection here: http://scmemory.org/collection/abstract-of-voter-registrations-reported-to-the-military-government-1868/