Share: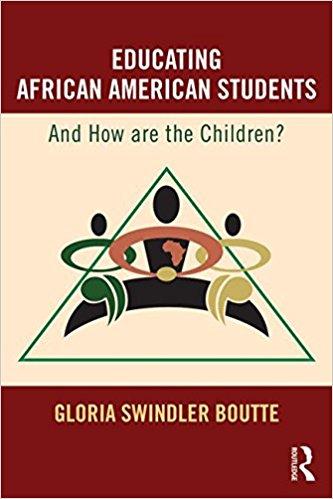 We invite South Carolina educators to join us for a workshop at the SC State Library titled Culturally Relevant Practices for Classroom Management with presenters Dr. Gloria Swindler Boutte (USC) and Dr. Erin Miller (UNC). This workshop is specifically geared toward K-6 educators across the state, particularly those who are in their first five years of teaching, work with African American students, in rural areas, and/or serve poorer populations.
Educators attending this workshop will receive credit certificates that can be used for re-certification credits (2 hours of credit), provided by USC's Center of Excellence for the Education and Equity of African American Students (CEEEAAS) and a free copy of Dr. Boutte's book, Educating African American Students: And How Are the Children?
This workshop is free, however, registration is required. Lunch is provided by the SC State Library.
The purpose of this workshop is to provide new teachers with the tools that best prepare them in classroom management for diverse student populations. Dr. Gloria Swindler Boutte draws from her acclaimed book, Educating African American Students: And How Are the Children, and Dr. Erin Miller will share both practical and theoretical ways for new educators to view the beauty, strength, and humanity of classroom diversity. With lessons on critical literacy, the importance of providing mirrors and windows for minority students through literature, teaching the importance of African American Language as a "co-equal" language system and culturally relevant teaching, and re-envisioned pedagogy, this workshop provides lesson planning ideas, inquiry units and reflective questions for professional development. In South Carolina, this is particularly relevant as the population of African American students comprises the largest group of students of color in the state. 
WHEN: Friday, June 8, 2018, 10:00AM - 1:30PM
WHERE: SC State Library, 1500 Senate Street, Columbia.