Share: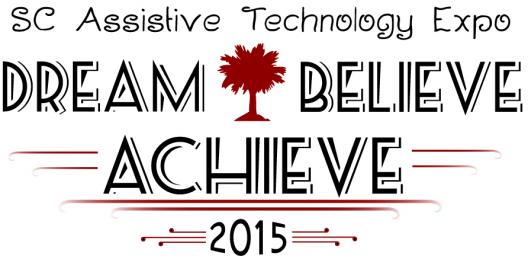 Don't miss the chance to see and try products for people with all types of disabilities and age-related limitations! The SC Assistive Technology (AT) Expo is the only event of its kind in South Carolina, offered only once a year, free of charge. It's a unique gathering of many people interested in discovering new ideas, networking with others, and expanding their horizons.
Over 50 exhibits and 12 workshops are available. Workshops address technology that helps students of all ages with physical or learning disabilities, tools that help people of all ages with communication challenges and those who can't read regular print. Come learn about how older people and high school graduates can live more independently, using robots and other electronic technology. A special workshop will cover how to make offices, homes, churches, or anywhere more accessible to clients or visitors with disabilities. Sessions also cover many options that make life and work easier for people with disabilities or anyone who uses a computer, iPhone, iPad or similar device. Web and information technology accessibility are also addressed.
Thursday, March 26, 20159:00 a.m. – 4:00 p.m.Brookland Banquet and Conference Center 1066 Sunset BoulevardWest Columbia, S.C. 29169
Free and open to the publicNo Pre-registration
For more information about the AT Expo, call Lydia Durham at the South Carolina Assistive Technology Program: 800-915-4522 or 803-935-5263. Email Lydia.Durham@uscmed.sc.edu.
More information is at www.sc.edu/scatp/expo/expo15.html