Share: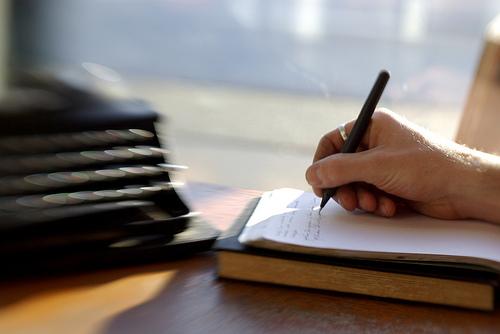 The S.C. Academy of Authors has expanded its annual award competitions to include a separate category for student writers of fiction and poetry and an increase in prize money.  
Thanks to a recurring grant from the Penelope Coker Hall and Eliza Wilson Ingle Foundation, the SCAA now sponsors two prizes in both fiction and poetry. The Elizabeth Boatwright Coker Fellowship in Fiction and the Elizabeth Boatwright Coker Student Prize in Fiction offer winning authors $1,500 and $1,000, respectively. The grant honors the memory and literary legacy of the late Elizabeth Boatwright Coker (1908-1993), who was herself an SCAA inductee in 1991.
Likewise, the Carrie McCray Nickens Poetry Fellowship and SCAA Student Prize in Poetry offer winning authors $1,500 and $1,000, respectively.  
The entry deadline for all awards is Dec. 15, 2016.
Applicants for the Fellowships in Fiction and Poetry must be full-time South Carolina residents.  Applicants for the Student Awards in Fiction and Poetry must be 18 to 25 years old at the time of submission, legal residents of South Carolina and enrolled full time at a private or public South Carolina institution of higher education. Complete submission guidelines can be found at www.scacademyofauthors.org.
Fellowship winners in fiction and poetry will be invited to the SCAA induction ceremony and awards brunch in Florence, S.C., in April 2017. The winning entries will be published in "Fall Lines,"an annual literary journal published by Muddy Ford Press in Columbia, S.C. Student Award winners in each category also will be invited to the SCAA Awards brunch.  
Questions about the fiction prizes may be directed to Tim Johnston at editors@shortstoryamerica.com; questions about the poetry prizes may be directed to Daniel Cross Turner at dturner@coastal.edu. 
The Fellowship in Fiction is now in its sixth year. Previous winners are Phillip Gardner of Darlington (2016), Rachel Richardson of Spartanburg (2015), Nancy Brock of Columbia (2014), Thomas McConnell of Spartanburg (2013) and Craig Brandhorst of Columbia (2012).  
This year's fiction judge is Mathieu Cailler. Cailler is a writer of poetry and prose. His work has been widely featured in national and international publications, including The Los Angeles Times and The Saturday Evening Post. A graduate of the Vermont College of Fine Arts, he has been a finalist for the Glimmer Train New Writers Award, the New Rivers Press American Fiction Prize, the Carve Magazine Raymond Carver Short Story Award and the Gival Press Oscar Wilde Award. He is the recipient of a Short Story America Prize for Short Fiction and a Shakespeare Award for Poetry. He is the author of "Clotheslines" (Red Bird Chapbooks), "Shhh" (ELJ Publications), and "Loss Angeles" (Short Story America Press), a finalist in short-story fiction for the 2016 International Book Award. For more information, please visit www.mathieucailler.com.
Recent winners of the Carrie McCray Nickens Poetry Fellowship include Danielle DeTiberus of Charleston (2016), Barbara G.S. Hagerty of Charleston (2015), Jo Angela Edwins of Florence (2014), Susan Laughter Meyers of Givhans (2013), and Kit Loney of Charleston (2012).
This year's poetry judge is Kate Daniels. Educated at the University of Virginia (B.A. and M.A. in English literature) and Columbia University (M.F.A., School of the Arts), Daniels is the author of four books of poetry:  "The White Wave" (1984), which won the Agnes Lynch Starrett Poetry Prize; "The Niobe Poems" (1988), which received honorable mention for the Paterson Poetry Prize; "Four Testimonies" (1998), which was one of Dave Smith's selections for the Southern Messenger Series; and "A Walk in Victoria's Secret" (2010). Daniels was awarded the 2011 Hanes Prize for Poetry by the Fellowship of Southern Writers and is professor of English and director of creative writing at Vanderbilt University in Nashville, Tennessee.
The SCAA was founded at Anderson College in 1986. Its purpose is to identify and recognize the state's distinguished writers and their influence on our cultural heritage.  The Academy board selects new inductees annually whose works have been judged culturally important. Each inductee, whether living or deceased, has added to South Carolina's literary legacy by earning notable scholarly attention or achieving historical prominence. Entry fees help support the SCAA in its mission to preserve and promote South Carolina's literary legacy.
For more information about the SCAA, visit www.scacademyofauthors.org.