Share: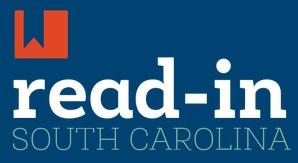 Over 2,000 students from across South Carolina will march to the State House grounds during the 2017 SC Read-In, celebrating the magic of books alongside politicians, literacy advocates and marching bands on April 4.
The event, now in its 26th year, is meant to encourage a love of reading in children of all ages. Students, teachers and adult chaperones from 80 different schools and 100 daycare facilities are expected to travel to Columbia for the event.
Attendees will gather at the South Carolina State Library at to kick off the Read-In, parading to the State House alongside the Keenan High School drum line. WLTX Anchor Darci Strickland, the Eau Claire High School NJROTC and Julexy Mota of the SC Latina Project will greet the crowds as they arrive.
After hearing a story read by the University of South Carolina's Cocky and The Clemson Tiger, the students will take a reading pledge and spend thirty minutes reading their favorite books.
SCSL Director of Communications Curtis Rogers said he looked forward to attending this year's event, adding that his organization was committed to helping youth embrace literacy.
"The South Carolina State Library is excited to celebrate reading with over 2,000 students from across the state," Rogers said. "We're proud to co-sponsor this popular annual event that demonstrates not only the importance of reading, but also the joy that reading can bring to students."
For more information on the 2017 SC Read-In, visit read-in-sc.org or contact Ann Addy at (803) 960-4999.
IF YOU GO
DATE: Tuesday, April 4
TIME: 9 a.m. to 12 p.m.
LOCATION: 1500 Senate Street, Columbia SC