Share: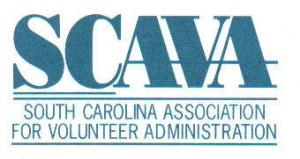 The South Carolina Association for Volunteer Administration (SCAVA) and the Governor's Office are pleased to announce that the 2014 Annual Governor's Volunteer Awards Ceremony will be held on Thursday, May 22, 2014 at the Lace House in Columbia and will be followed by an awards luncheon.
Nine awards will be awarded in the following categories:
Direct Service Volunteer - Jean Snellings, Oconee County Public Library
Community Leader Volunteer - Lee Gardner, Family Trust Federal Credit Union
Volunteer Group - Ninth Circuit Solicitor's Office Victim Impact Panel
Youth Individual Volunteer - Alexis Violette, Roper Hospital
Volunteer Family - Bob and Norma Gebo, Bon Secours St. Francis Hospital
Workplace Agency/Association - Colonial Life
Legacy Volunteer - Eric Douglas DeVan, SC Department of Juvenile Justice
Robin Burns Volunteer Administrator - Regina Brown, Palmetto Health
AmeriCorps Member of the Year (2) - Kevin McMichael, United Way - Sumter County & Jean Wood, United Way - Greenville County
These awards, presented by SCAVA, recognize volunteers and volunteer programs that have demonstrated dedication, commitment, and determination in promoting and supporting volunteerism throughout South Carolina and have worked to strengthen communities and improve the quality of life for South Carolina residents through service.
For more information, please contact Brandy Singleton at 864-622-1815 or brandy.singleton@uwandersoncty.com.