Share: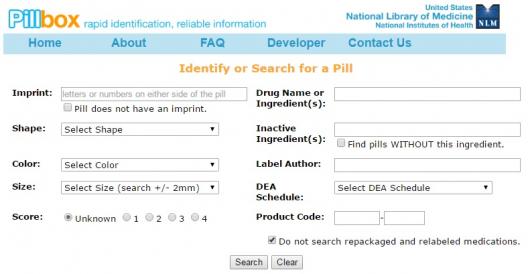 The National Library of Medicine (NLM) and the National Institutes of Health (NIH) have launched a new website that provides visual images and information about medications in pill form.  Pillbox will work with other drug information resources from NIH and FDA including, DailyMed, and the Drug Information Portal.  A short search query will reveal several pill images, which will lead to additional information including brand or generic name, ingredients, and an identification number. 
Visitors to the new site will notice two factors immediately:  the site is secure, and a warning appears that must be acknowledged before using the site.  Pillbox acknowledges that source data may have errors and inconsistencies in information.  Some of the reasons are from re-labeling and re-distribution of a pill, changes in appearance by the manufacturer, and inclusion of pills that are no longer marketed. A discussion of these and other limitations of the site are in a document .
For more information on drugs, visit other NLM sites such as MedlinePlus and FDA.