Share: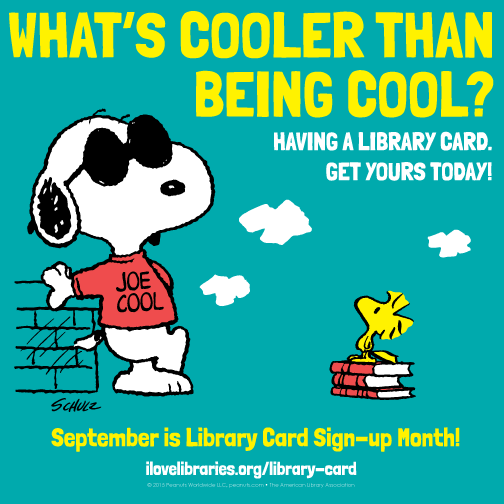 Visit your local South Carolina public library today and sign-up for a library card!
September is Library Card Sign-Up Month, a time when the nation's public libraries highlight the value of a library card. As children head back to school, family time is often hindered by homework and afterschool and social activities.
A public library card is your ticket to free educational resources and activities that bring families together. Libraries not only provide resources to parents and children that support early literacy and lifelong learning, but also truly transform how families spend time together.
Card holders have free access to a family destination that provides a spectrum of free services, including digital workshops for all-ages; STEAM programs/activities; mother-daughter book clubs; family storytimes; and game nights.
Families are integral to a child's development, as shown by data collected by the Harvard Family Research Project and the Public Library Association, a division of the American Library Association (ALA), for its report, "Public Libraries: A Vital Space for Family Engagement."
The report highlights the importance of libraries, with their rich digital environment and hands-on resources, and skilled librarians in helping parents to guide their children's learning. Libraries are spaces, it notes, that embrace the entire family across every generation and offer constructive outlets for family engagement, including makerspaces, water-wise gardening, STEAM activities and writing clubs.
This year's Library Card Sign-Up Month Honorary Chair is Snoopy, the world-famous beagle featured in the Peanuts comic strip, calling attention to the supportive role libraries and library professionals play in the education, academic achievement and development of children.
Since 1987, Library Card Sign-up Month has been held each September to mark the beginning of the school year. It is a time when the ALA and libraries nationwide join together to remind parents, caregivers and students that signing up for a library card is the first step towards academic achievement and lifelong learning.