Share: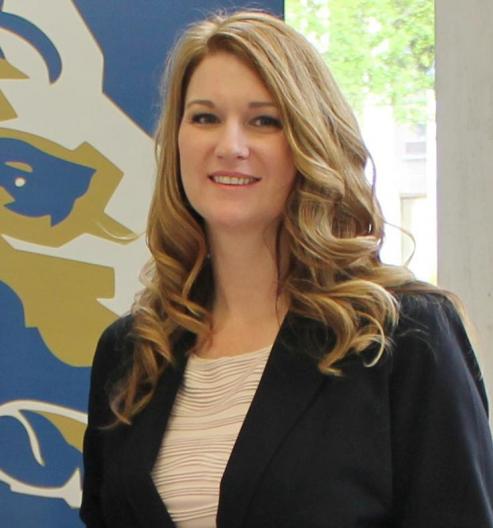 Leesa Aiken became the Agency Director of the South Carolina State Library May 16, the latest milestone in her nearly nine years of service to the state agency.
Aiken said that she was "grateful and excited" to be offered her new position, adding that she enjoys creating programs that have a statewide impact and that provide equal access to information for all South Carolinians.
"The State Library is a high-performing workplace with innovative, creative, service-oriented staff who genuinely want to provide essential resources that impact South Carolinians' personal and work lives in positive ways," Aiken said. "My work at the South Carolina State Library has been both rewarding and meaningful. I believe in the programs that we offer and the products that we provide...the South Carolina State Library is a premier institution and I am honored to be associated with it."
Before accepting her new positon Aiken worked at the SCSL in other capacities, including a Deputy Director position responsible for human resources, finance, administration, library development, and talking book services.
Aiken has also served on numerous boards, including FirstSteps, Rolling Readers, International Public Management Association, South Carolina State Employee Association, Partnership Among South Carolina Academic Libraries, K-12 Technology Board, and several others.
Aiken received a Bachelor of Arts degree in Child and Family Studies with an emphasis on Early Care and Education from Columbia College, a Master of Arts degree from Columbia College in Organizational Change and Leadership and a Master of Library and Information Science degree from the University of South Carolina.
South Carolina State Library Board Chair Debbie Hyler said she felt the SCSL will benefit from Aiken's leadership abilities.
"Ms. Aiken's dedication and commitment to the State Library has been proven over the last nine years," Hyler said. "The Board appreciates her willingness to lead the agency and we look forward to an exciting future at the State Library."