Share: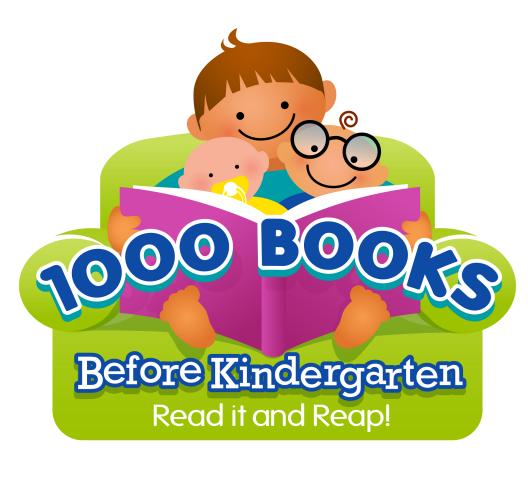 Laurens County Public Library announces the launch of their 1,000 Books Before Kindergarten program. The Laurens County Public Library will partner with First Steps in Laurens County to offer this fun and exciting reading program for children ages 0-5 years. This program was developed to increase awareness of the importance of reading to very young children as well as to encourage each parent to embrace being the child's first teacher.
The 1,000 Books Before Kindergarten program encourages families to read at least 1,000 books to each preschooler from birth to age 5 before the child enters school. Families can sign up beginning in January, 2015 at all Laurens County Public Library locations: the main library, the Clinton branch or the Bookmobile. Each child will receive a folder with a starter page to record the books read. Each time a goal of recording 100 books is reached, the child is encouraged to bring the folder to the library to receive the next reading log and to pick up more library books.
The goal of this project is to help kids enter school ready to learn. Research shows that reading aloud to a child is one of the most important things a family can do to ensure a child's success in school. 1,000 Books Before Kindergarten helps to provide a "word rich" environment, increasing a child's exposure to a wide variety of books and promoting the child's use of the library – a gold mine of free material available to community members. Family members are encouraged to count each book read to a child by a parent, grandparent, older sibling or anyone else. Since many children will ask for the same book to be read many times, parents may count every book read every time it is read.
Laurens County Public Library is located at 1017 West Main Street, Laurens, SC. For more information, contact Lisa Lyon, Youth Services Coordinator, visit us at www.lcpl.org or at www.facebook.com/laurenscountypubliclibrarysystem.This program is free and open to the public.