Share: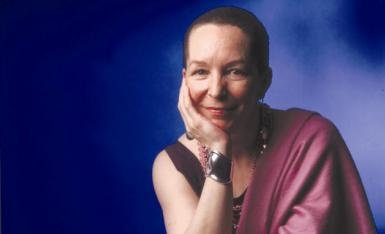 Join the Richland Library for an evening with bestselling and award-winning playwright, poet, and novelist Pearl Cleage as she discusses her newest book, Things I Should Have Told My Daughter: Lies, Lessons & Love Affairs. When: 6:30 p.m., Thursday, May 12, 2016. Where: SC State Museum, 301 Gervais Street.
In this memoir, Cleage takes readers back to the 1970s and '80s, retracing her struggles to hone her craft amid personal and professional tumult, and passing on the lessons she learned on her journey from naïve wife and young mother to full time professional writer.  The author's presentation will be followed by an audience Q&A session and book signing.
Cleage is the author of such works as: Baby Brother's Blues; Just Wanna Testify; Seen it All and Done the Rest; We Speak Your Names: A Celebration; Mad at Miles: A Black Woman's Guide to Truth; and the 1998 Oprah Book Club selection, What Looks Like Crazy on an Ordinary Day. 
Due to renovations at Richland Library, this event will be held at the SC State Museum, located at 301 Gervais Street. This event is FREE and open to the public. For more information please visit the Richland Library website.