Share: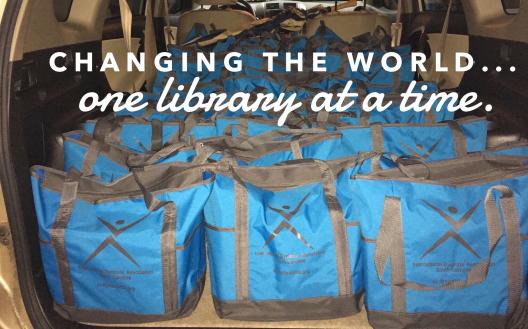 The International Dyslexia Association of SC (IDA-SC) has a mission--a mission to supply every public library in SC with books and information about dyslexia.   The project was inspired by Youth Services Librarians Laura Rogers and Emily Johansson in the Richland County library who began a Reading Studio outreach to parents--stocking a section of the children's room with materials that parents could use to help their children with reading and conducting workshops on dyslexia and reading difficulties. 
Rogers and Johansson recently led a workshop about dyslexia for 30 Youth Services librarians from throughout SC, sponsored by the SC State Library.  Each librarian received an IDA-SC tote bag, containing 12 books about teaching children with reading difficulties and dyslexia, sample reading materials, and handouts to reprint and distribute to parents.  The Learning Disabilities Association of SC (LDASC) also contributed to the bags.
Learning to read can change the trajectory of a child's life and open up possibilities leading to academic and life success.  When children do not learn to read fluently in their early years at school, a downward cycle often begins academically and emotionally.  Parents are sometimes the first to realize that their child is struggling to read but often do not know where to go to find answers. The partnership between IDA-SC, the SC State Library, and the Richland County Reading Studio will continue until every library in SC has a collection of materials about dyslexia that can be shared with parents and teachers.
If you would like to help with this mission, contact IDA-SC on Facebook at South Carolina Branch IDA or email southcarolinabranchida@gmail.com.  IDA-SC hopes that the bags can help change the world—one library at a time!
Article by Ann Whitten, President of the International Dyslexia Association of SC, Board member of the Learning Disabilities Association of SC, and Owner- Reading Specialist for Aiken Learning Lab, Aiken, SC. Ann.whitten@gmail.com, 803-507-5079.