Share: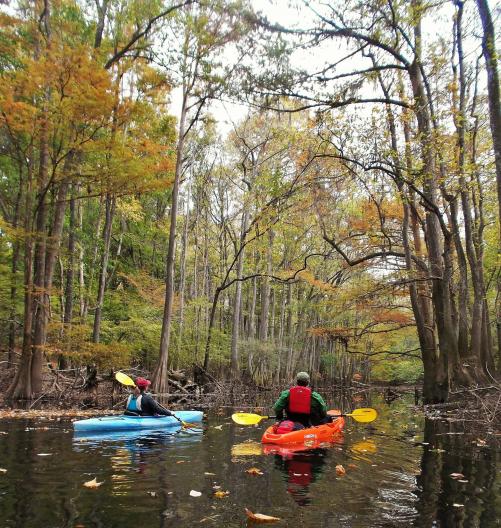 Want to know what you can do to help conserve South Carolina's natural world? Join us on January 31 at the South Carolina State Library as we learn about more about this topic with David Shelley, Education Coordinator at the Congaree National Park's Old-Growth Bottomland Forest Research and Education Center. The CongaRee-flections presentation will address several conservation education developments affecting both Congaree National Park and South Carolina more broadly.  Specific topics will include celebrating a few recent examples of successful, long-term conservation efforts; presenting an overview of current science communication frameworks, resources, and challenges; and looking at emerging trends and opportunities for public engagement.
The presentation is free. To register visit our events calendar.
IF YOU GO
WHEN:  January 31, from 12 p.m. to 1 p.m.
WHERE: South Carolina State Library, 1500 Senate Street, Columbia, SC
COST:  Free
Presenter Bio: Dr. David C. Shelley is the Education Coordinator at the Old-Growth Bottomland Forest Research and Education Center at Congaree National Park. Though academically trained as a geologist, during his tenure at Congaree National Park he has come to work in a wide range of disciplines including hydrology, STEM/STEAM outreach, history, ecology, biology, park operations, resource management, climate science, learning sciences, cognitive psychology, and K-12 standards. Along the way he has worked on the NPS National Climate Change Interpretation and Education Strategy, the Earth to Sky partnership between NASA and the NPS, LEAF education program with the Columbia Museum of Art.