Share: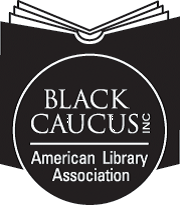 The Black Caucus of the American Library Association, Inc. (BCALA) and BiblioBoard announce winners of the 2016 Self-Publishing EBook Award. Following the model of the current BCALA Literary Awards, the new award honors the best self-published EBooks in fiction and poetry by an African American author in the U.S. The recipients will receive the awards during the 2016 Annual Conference of the American Library Association in Orlando, FL.
The first awards are dedicated to Cynthia Hurd, whose life was tragically cut short in the Mother Emanuel AME Church attack in Charleston, South Carolina. Hurd was a beloved public servant and dedicated librarian at Charleston County Public Library for over 31 years.
Dudley Gregorie, Charleston City Councilman and a trustee of Mother Emanuel AME, believes this to be an outstanding tribute to Hurd. "Cynthia [Hurd] was a cherished member of our church and our community. Her exceptional work in service of the library and local community and her tremendous spirit are more than deserving of an award in her honor, especially an award of such significance."
The BCALA 2016 Self-Publishing EBook Award marks the first award from an ALA affiliate to acknowledge literary excellence in self-published digital content. "I believe a priority in the library should be to promote culturally diverse literature," says Gregorie. "This award and the two winners it honors represent a remarkable and growing shift in the library world, wherein the library becomes an institution that doesn't just serve its community, but actively engages it and evolves to meet its needs. The winning selections are relevant, socially aware texts that speak to readers and ask that they think on what it means to be a part of a community that is diverse but connected, a community with empathy. As a librarian whose true passion was to help make sure her patrons and community had every opportunity to grow together, I'm confident Cynthia would be proud to affix her name to an award in service to that cause.
FICTION
Song of Blood and Stone: Earthsinger Chronicles, Book One (Heartspell Media, LLC) by L. Penelope. This book is an action packed novel that is both a story of romance and magical fantasy. Jasminda, an orphaned outcast from Elsira, encounters Jack and the two fight evil, to solve a mystery that may prevent war between two nations. Ironically, the two nations have a skin-color bias that resonate racial tensions of today. Leslye Penelope has been writing since she could hold a pen and loves getting lost in the worlds in her head. She lives in Maryland with her husband. POETRY
Streetlights, J's and Hip Hop: Making of a Poet (Create Space Publishing) by King Shakur. A poetic walk down memory lane renders thought-provoking words at the height of the "Black Lives Matters" movement with poems that illuminate feelings from The African American community. Shakur urges readers to question one's own society and purpose in life. He is a poet and spoken word artist heavily influenced by poverty, youth engagement, Hip Hop and Soul music. Born in Dallas, TX and raised in the South Dallas neighborhood. He wrote his first poem at 12 and his first performance was in a Baptist church, at the age of 17.
Members of the BCALA Literary Awards Jury are: Gladys Smiley Bell (Chair), Hampton University; Tiffany A. Duck, Jefferson-Madison Regional Library; Jamillah Gabriel, Purdue University; Dominique Luster, University of Pittsburgh;  Carol Nurse, Montclair University; Annie Payton, Alabama Agricultural and Mechanical University;   Stacy Williams, University of Southern California.
For more information, please contact Gladys Smiley Bell at 757-727-5185 or gladys.bell@hamptonu.edu.