Share: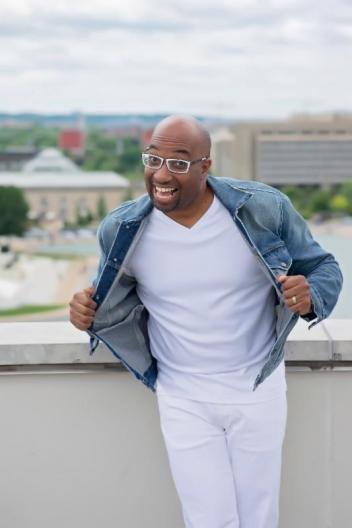 In 2017, the South Carolina State Library hosted the first Young Minds Dreaming Poetry Contest, with more than 600 students participating from across the state. This year we will host our second annual event honoring poets and National Poetry Month with a special community celebration on April 21, featuring award-winning writer and poet, Kwame Alexander!
Kwame Alexander is a poet, educator, and the New York Times bestselling author of 25 books, including Rebound, the follow-up to his Newbery-medal winning middle grade novel, The Crossover. Kwame writes for children of all ages. Some of his other works include The Playbook: 52 Rules to Help You Aim, Shoot, and Score in this Game of Life; the picture books Surf's Up, Animal Ark, and Out of Wonder; and the novels Solo and Booked.
This community celebration will be held at the SC State Library at 5:30 p.m., following a private ceremony where Alexander will greet our YMD Poetry Contest winners and their families. 
While the community event is free to the public, reserving a ticket is required. For more information, visit our Eventbrite page. Light refreshments will be served, and there will be an opportunity for book signings.
For more information on the YMD Poetry Contest, visit our website.