Share: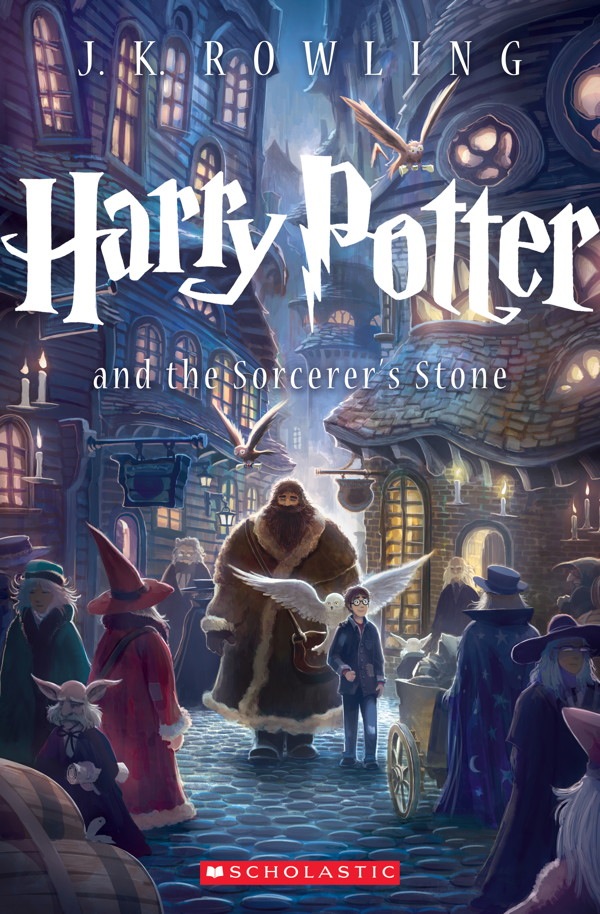 The Main Library of the Anderson County Library System, 300 N. McDuffie St. in Anderson, will be one of 15 privileged library sites in the country to celebrate the unveiling of the 15th Anniversary Edition of the Harry Potter novels with their new cover artwork created by Kazu Kibuishi. The launch party will take place at 6:30 p.m. on Tuesday, August 27.
Earlier in the year the books' U.S. publisher, Scholastic Inc., announced a contest for public librarians to enter in which they described the launch party their libraries would host to announce the new edition. Sara Leady, a staff member of the Children's Services Department at the Main Library, sent in her plan, one of hundreds sent by librarians nationwide.
"We are thrilled to see librarians and libraries remain passionate and committed to spreading their love of Harry Potter," said Ellie Berger, President of Trade Publishing at Scholastic. "The entries were so creative in their plans to recreate Harry's world in their libraries. They thought of everything from beginning to end: transforming a hallway into platform nine and three-quarters, even traveling by Portkey!"
Sara is coordinator of the library system's tweens programming, actually titled "District 9 3/4" for children 5th through 7th grades. The program is new to the system and in her proposal Sara explained that hosting the launch would help continue to increase the program's momentum.
"Some of my tweens jokingly call me Tonks (a character from the books); I have purple hair!" Sara said. "As part of the publicity for the party, I'll get into a full Tonks costume and take 'Owl Mail' invitations to area middle schools and 5th grades in order to invite students to come in character to celebrate the new edition."
Party particulars include turning the library's main meeting room into the Forbidden Forest with 3D trees covering the walls and Hogwarts looming in the distance. Refreshments will feature Honey Dukes and Bertie Bott's Every Flavor Beans, among other favorite treats found in the books. Participants will be House-sorted and enjoy a wide range of activities.
The Anderson Library system is the only one in the southeast to be declared a Grand Prize Winner. Other libraries include the Arapahoe Library District in Colorado, the DeKalb Public Library in Illinois, and the Lawrence Public Library in Maine. The library will receive 100 paperback copies of "Harry Potter and the Sorcerer's Stone," a paperback boxed set of the new edition signed by the artist, and $100 to help underwrite the party's costs.
The party is limited to the first 100 tweens who register and all are encouraged to come dressed as a favorite character from the books, even if it's a muggle. To register, contact the Anderson Library's Children's Services Department at 864-260-4500, ext. 158.