Latest News
Monday, 04 August 2014 08:51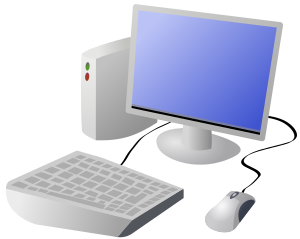 The popular webinar series, South Carolina State Government: Bit by Bit continues with two webinars scheduled for September and October 2014.  The free webinar series takes a look into the websites of our state's government agencies to find unique and useful information about South Carolina.
Kids Pages – Friday, September 12, 11:00 a.m. – noon. This session will delve into websites by several state agencies specifically designed for students and young users.  Some websites have been revised recently to align to curriculum standards.  This is a great session for educators and library staff members. Registration: http://bit.ly/1lgAGOJ
Services and Special Needs – Wednesday, October 15, 11:00 a.m. – noon. This session will take a look at South Carolina websites that have statewide services for individuals with special needs or conditions, such as emotional, mental or physical challenges, foster homes and adoption, or vocational rehabilitation. Registration: http://bit.ly/1ptVGp7
For questions about the webinars, please contact Elaine Sandberg, Information Services Librarian at 803-734-8625 or This e-mail address is being protected from spambots. You need JavaScript enabled to view it .
Friday, 01 August 2014 08:49
The South Carolina State Library's Center for the Book is pleased to announce its upcoming author line up for the Speaker @ the Center series.

Thursday, September 25 – Richard Dwight Porcher, Jr., and William Robert Judd, The Market Preparation of Carolina Rice: An Illustrated History of Innovations in the Lowcountry Rice Kingdom. The first book to illustrate and describe the implements and machines used to prepare Carolina rice for overseas markets. Published by USC Press.
Read more...
<< Start < Prev 1 2

3

4 5 6 7 8 9 10 Next > End >>