Latest News
Thursday, 07 August 2014 14:48
Did you know that NewsBank includes special reports? NewsBank's special reports focuses on topics of current interest. They include content from sources throughout the world to provide a global perspective, current and background information, statistics, maps, images, websites, and suggested search terms. New information is added daily to featured and current reports. Access to NewsBank and other databases is available to all South Carolina State Library cardholders.  Check it out today!
Monday, 04 August 2014 08:51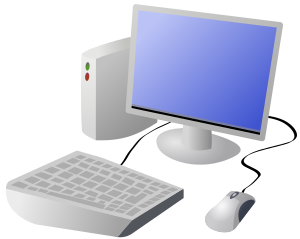 The popular webinar series, South Carolina State Government: Bit by Bit continues with two webinars scheduled for September and October 2014.  The free webinar series takes a look into the websites of our state's government agencies to find unique and useful information about South Carolina.
Kids Pages – Friday, September 12, 11:00 a.m. – noon. This session will delve into websites by several state agencies specifically designed for students and young users.  Some websites have been revised recently to align to curriculum standards.  This is a great session for educators and library staff members. Registration: http://bit.ly/1lgAGOJ
Services and Special Needs – Wednesday, October 15, 11:00 a.m. – noon. This session will take a look at South Carolina websites that have statewide services for individuals with special needs or conditions, such as emotional, mental or physical challenges, foster homes and adoption, or vocational rehabilitation. Registration: http://bit.ly/1ptVGp7
For questions about the webinars, please contact Elaine Sandberg, Information Services Librarian at 803-734-8625 or This e-mail address is being protected from spambots. You need JavaScript enabled to view it .
<< Start < Prev 1

2

3 4 5 6 7 8 9 10 Next > End >>