Latest News
Wednesday, 16 April 2014 08:31
The Collaborative Summer Library Program (CSLP) announced the winners of the 2014 Teen Video Challenge.  The Teen Video Challenge is a national competition for teens to get involved with reading and their public library's summer reading program.  Winning videos were selected at the state level to be recognized as an official CSLP Teen Video Challenge winner for 2014.

This video competition is in its fourth year of encouraging teens to get involved with promoting summer reading and public libraries with a focus on the CSLP 2014 slogan, "Spark a Reaction."  Each participating state selected one winning video to be named the official CSLP Teen Video Challenge state winner. Twenty-six states and over one hundred teens participated in the creation of these winning videos. 
Read more...
Tuesday, 15 April 2014 12:47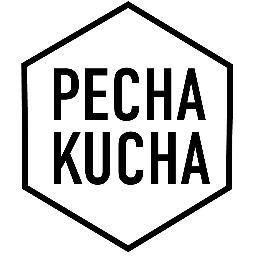 Proposals are now being accepted for PechaKucha-style presentations on the use of technology in information literacy. Presentations should focus on an emerging technology used in teaching information literacy that quickly present the technology and address its advantages and disadvantages.
For those unfamiliar, PechaKucha is a presentation style that consists of showing & discussing 20 slides for 20 seconds each for a total of 6 minutes and 40 seconds per presentation.  For more information, please visit www.pechakucha.org.
The workshop, iTeach: Information Literacy, is sponsored by the Information Literacy Round Table of the South Carolina Library Association.
Read more...
Tuesday, 15 April 2014 12:25
The South Carolina State Library was pleased to recently announce the selection of the most notable South Carolina state government documents of 2013.
Awards were presented to the winning agencies and authors on April 15 at 10:30 a.m. at the South Carolina State Library in Columbia.
According to South Carolina State Library Director, Hulen E. Bivins, "South Carolina state documents provide a wealth of knowledge that enhances the abilities of government and industry; aids the education of students and the workforce of the state; and continues the development of an informed citizenry.  State documents explore not only what has been accomplished but also presents plans for future accomplishments.  The South Carolina State Library is pleased to recognize diligent efforts that have been judged as this year's exceptional publications and websites.  These recognized efforts continue the tradition of the State of South Carolina in providing high quality, useful, and pertinent knowledge data."
Read more...
<< Start < Prev 1

2

3 4 5 6 7 8 9 10 Next > End >>