Latest News
Tuesday, 27 May 2014 09:12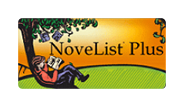 Do you enjoy listening to audiobooks in your car or when working out? NoveList Plus, provided by the South Carolina State Library through Discus - South Carolina's Virtual Library, now includes audiobook recommendations? Visit the NoveList Plus page to find listening suggestions for your next audiobook!
Thursday, 22 May 2014 10:09
The Greenville County Library System is the winner of the Association of Specialized and Cooperative Agencies (ASCLA)/Keystone Library Automation System (KLAS) & National Organization on Disability (NOD) Award.
Greenville County Library System was selected for its extensive work in creating "Intentional Strides," which increased programs, library services and staff awareness of serving individuals with disabilities and special needs in Greenville County. The library also dedicated funds from its operating budget specifically to enhance and improve library programs, services and staff awareness with regard to patrons with disabilities.
Read more...
Thursday, 22 May 2014 10:00
The South Carolina Association for Volunteer Administration (SCAVA) and the Governor's Office are pleased to announce that the 2014 Annual Governor's Volunteer Awards Ceremony will be held on Thursday, May 22, 2014 at the Lace House in Columbia and will be followed by an awards luncheon.
Nine awards will be awarded in the following categories:
Read more...
<< Start < Prev 1 2 3 4 5 6 7 8 9

10

Next > End >>