New Resources at SCSL
New Resources @ SCSL highlights new books, articles, and other resources that are available at the State Library to help state employees with their job.
Some of the documents require a PDF viewer. You may download a free version of Acrobat Reader from Adobe.
Additional publications on these subjects and many others related to state government operations can be identified with the library's Online Resources (for text of journal articles) and Online Catalog (for book titles). For assistance, please contact the Information Services Department.
Books
Parental Incarceration and the Family Psychological and social effects of imprisonment on children, parents, and caregivers. Joyce A. Arditti. NYU press, 2012
Parental Incarceration and the Family offers an in-depth look at how incarceration affects entire families: offender, parents, children and caregivers.
Reconnecting to Work, policies to mitigate long-term unemployment and its consequences. Lauren D Appelbaum. W.E. Upjohn, 2012
By all accounts, the Great Recession had a devastating impact on the U.S. labor market both in the short and long term. Relatively high unemployment lingers, millions are either underemployed or have voluntarily dropped out of the labor market, and the economy is growing but not at the pace needed to return the nation to prerecession employment levels any time soon. The result is that millions of workers have experienced the persistent and painful economic and psychological consequences that result from experiencing long-term unemployment. This book addresses these consequences in order to promote a better understanding of the effects of long-term unemployment and the policies that are needed to address it. In Reconnecting to Work: Policies to Mitigate Long-Term Unemployment and Its Consequences, Lauren D. Appelbaum, editor, an international group of researchers presents work that focuses on the economic and psychological consequences resulting from lengthy detachment from the workforce and on policies that might ameliorate long-term unemployment. In the foreword to the book, renowned economist Richard Freeman provides a "Seussian" take on the jobs crisis in the United States. His remarks serve as an amusing yet stern warning that the structural issues generally blamed for causing the weak labor market and rising inequality remain in place.
Managing Research Data. Graham Pryor. Facet, 2012
As digital information becomes increasingly prevalent, ensuring that such data remains discoverable, accessible, and intelligible to wider communities is of critical importance. This collection explores the issues and possibilities involved with data management in higher education and the information field. Illustrated with real-world examples throughout, the book offers practical advice on the components necessary to create a culture of effective data management, including skills required, legal obligations, strategies and management plans, and the data management infrastructure of specialists and services. LIS professionals and others working in higher education, along with researchers and policy makers, will find plenty of practical guidance in this timely book.
Health, United States, 2012 with special feature on emergency care. U.S. Department of Health & Human Services, 2013.
"Health, United States, 2012" is the 36th report on the health status of the Nation and is submitted by the Secretary of the Department of Health and Human Services to the President and the Congress of the United States in compliance with Section 308 of the Public Health Service Act. This report was compiled by the Centers for Disease Control and Prevention's (CDC) National Center for Health Statistics (NCHS). The National Committee on Vital and Health Statistics served in a review capacity. The Health, United States series presents an annual overview of national trends in health statistics. The report contains a Chartbook that assesses the Nation's health by presenting trends and current information on selected measures of morbidity, mortality, health care utilization, health risk factors, prevention, health insurance, and personal health care expenditures.
Almanac of American Education, 2013 7th Edition. Bernan, 2013.
The Almanac of American Education helps users understand and compare the quality of education at the national, state, and county levels. Compiled from official U.S. government and reliable private sources, the book contains historical and current data, insightful analysis, and useful graphs that provide compelling insights into the state of education in America. The Almanac provides national coverage of school enrollment and educational attainment, looking at American education from a variety of different angles. This edition contains numerous figures including the percentage of high school and college graduates in the population and enrollment status by age and level of education. State-level statistics include: • average SAT and ACT scores • per-student expenditures • private and public school enrollment • student poverty • public school teacher salaries and teacher characteristics • regional comparative data. County-level statistics include: • information on student/teacher ratios • free lunch eligibility • numbers of students and graduates • attainment levels • per-student expenditures.
The End of the Suburbs, where the American dream is moving. Leigh Gallagher, Penguin Press, 2013
In The End of the Suburbs journalist Leigh Gallagher traces the rise and fall of American suburbia from the stately railroad suburbs that sprung up outside American cities in the 19th and early 20th centuries to current-day sprawling exurbs where residents spend as much as four hours each day commuting. Along the way she shows why suburbia was unsustainable from the start and explores the hundreds of new, alternative communities that are springing up around the country and promise to reshape our way of life for the better.
A Lowcountry Lady's Guide to Crabbing, a beginner's guide to catching and cooking blue crabs. Anna Burkhart Turner, Advantage Media, 2008
Explore a new way to enjoy the coast. A Lowcountry Lady's Guide to Crabbing provides step by step instructions on the cherished tradition of crabbing, blue crab cooking preparation, and specialty recipes. This book is for those women who have never learned the art of crabbing or have not tried in years. One of the most enjoyable aspects of crabbing is being outdoors and experiencing the true beauty of the salt marshes and coastline. The marshes, rivers, creeks, and ocean are beautiful pieces of nature we often overlook. While crabbing, time slows and you are allowed the rare opportunity to simply enjoy the place we South Carolinians call home.
African-Atlantic cultures and the South Carolina Lowcountry. Cambridge Studies on the American South. Ras Michael Brown, Cambridge Press, 2012.
African-Atlantic Cultures and the South Carolina Lowcountry examines perceptions of the natural world revealed by the religious ideas and practices of African-descended communities in South Carolina from the colonial period into the twentieth century. Focusing on Kongo nature spirits known as the simbi, Ras Michael Brown describes the essential role religion played in key historical processes, such as establishing new communities and incorporating American forms of Christianity into an African-based spirituality. This book illuminates how people of African descent engaged the spiritual landscape of the Lowcountry through their subsistence practices, religious experiences, and political discourse.
Painting the Landscape with Fire, longleaf pines and fire ecology. Den Latham, USC Press, 2013.
Painting the Landscape with Fire explores the unique southern biosphere of longleaf forests. Throughout, Latham beautifully tells the story of the resilience of these woodlands and of the resourcefulness of those who work to see them thrive. Fire is destructive in the case of accidents, arson, or poor policy, but with the right precautions and safety measures, it is the glowing life force that these forests need.
What then must we do? Straight talk about the next American revolution. Gar Alperovitz. Chelsea Green Press, 2013.
Never before have so many Americans been more frustrated with our economic system, more fearful that it is failing, or more open to fresh ideas about a new one. The seeds of a new movement demanding change are forming. Alperovitz calls for an evolution, not a revolution, out of the old system and into the new. That new system would democratize the ownership of wealth, strengthen communities in diverse ways, and be governed by policies and institutions sophisticated enough to manage a large-scale, powerful economy. For the growing group of Americans pacing at the edge of confidence in the old system, or already among its detractors, What Then Must We Do? offers an elegant solution for moving from anger to strategy.
Voices of the American Revolution in the Carolinas. Ed Southern. John F. Blair, Publisher, 2009.
Through eyewitness accounts of those who fought the battles and skirmishes, Voices of the American Revolution in the Carolinas provides the reader with firsthand looks at how it felt. The entries in this volume are taken from first-person narratives by those on the scene, from officers such as Henry Lee and Banastre Tarleton to teenage scouts such as Thomas Young and James Collins. Some narratives, like Daniel Morgan's report of the Battle of Cowpens, were written immediately or soon after the action; others, like Young's, were written when the boy soldiers had become old men. Some were written specifically for publication, while others were written as private correspondence or official reports. Some express a great deal of emotion and describe the authors' immediate experiences of war, while others concentrate on logistics, strategy, tactics, and the practical realities of an army in battle; some, like Lee's, manage to do both.
The Natural History of Congaree Swamp. L.L. Gaddy with John E. Cely, Totally Outdoors Imaging, 2012.
An absolutely beautiful journey into Congaree Swamp! The Appendix includes extensive lists of plants, birds, mammals, reptiles, fish and amphibians of the swamp.
Industrial Resource Utilization and Productivity. Anil Mital, Momentum Press, 2010.
This new compendium of recent advances in the use of modern technology and management concepts-- from distributed virtual manufacturing enterprises to integrating green technology in a cost-effective manner to materials and energy savingswill offer engineers and technical managers the needed insight to plan for future growth and success. Greater utilization and availability of resources in the workplace are directly related to better design and better engineering in the manufacturing economy. The book will explore how energy-efficient smart materials and structures hold tremendous potential for realizing cost savings and improving energy use in the modern industrial workplace. It will also show how industrial engineers have developed a variety of analytical and computer-based tools and technologies for planning, forecasting and scheduling resources including time, labor, and more recently, energy.
Makers at Work: Folks Reinventing the World One Object or Idea at a Time. Steven Osborn, Apress , 2013
What you'll learn from Makers at Work: Learn about 3d printing and how it is changing manufacturing. Discover new software tools for designing things on your own. Learn how to source parts, code, or ideas for your creations. Meet maker pioneers who helped open up a new world, and makers who have used crowdfunding to support their efforts. Uncover recipes for success or failure when bringing physical products to market. Learn ways to scale your weekend project into a profitable business from experienced entrepreneurs. Learn how open-source hardware and software is enabling new classes of products by removing the barrier of entry for inventors. Open your mind to new ideas, methods, things, and possibilities. This book is for anyone with an independent spirit, creative bent, or natural curiosity who believes you can create whatever your mind can conceive and wants to see how others have done just that.
Pro SharePoint 2013 App Development. Steve Wright. Apress, 2013
Apps in SharePoint are here to stay. Don't miss out - pick up a copy of Pro SharePoint 2013 App Development and get started on your own custom apps today. Introduces the architecture for creating and hosting SharePoint apps. Leads the reader through the creation and deployment of a complete solution. Provides an understanding of the security features in the SharePoint app model. Helps the organization leverage internal data securely over the network. Leverages SharePoint search and other services to create rich SharePoint solutions. Introduces the techniques for delivering data on a multitude of web and mobile platforms.
Tinkering, Kids learning by making stuff. Curt Gabrelson, Maker Media, 2013
After-school and out-of-school programs—as well as home schooling—have been growing steadily for nearly a decade, but instructors are still searching for high-interest content that ties into science standards without the rigidity of current classroom canon. The author draws on more than 20 years of experience doing hands-on science to facilitate tinkering: learning science while fooling around with real things.
Medical imaging: technology and Applications. Troy Farncombe and Kris Iniewski. CRC Press, 2013-09-23
The book has two intentions. First, it assembles the latest research in the field of medical imaging technology in one place. Detailed descriptions of current state-of-the-art medical imaging systems (comprised of x-ray CT, MRI, ultrasound, and nuclear medicine) and data processing techniques are discussed. Information is provided that will give interested engineers and scientists a solid foundation from which to build with additional resources. Secondly, it exposes the reader to myriad applications that medical imaging technology has enabled.
Basic Concepts of Intercultural Communication, 2nd Edition: paradigms, principles, & practices. Milton J. Bennett, Nicholas Brealey Publishing, 2013-09-23
In the long-awaited second edition of Basic Concepts of Intercultural Communication, Milton J. Bennett provides a comprehensive overview of the field from a constructivist perspective.
Powerful Phrases for Dealing with Difficult People. Renee Evenson, AMACOM, 2013-09-23
Incompetent, lazy, spotlight-hogging, whiny, backstabbing, avoidant—there's no end to the personality challenges that impede workplace relationships. But interacting effectively with employees, colleagues, and bosses is essential for success. With Powerful Phrases for Dealing with Difficult People, anyone can confront problems head-on, before they fester and spread. Practical and easy to use, the book helps you identify button-pushing situations and deploy simple phrases to regain control and resolve conflicts—no matter who you're dealing with.
Digital Books Available Through OVERDRIVE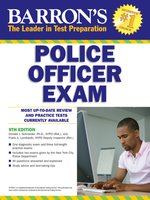 Police Officer Exam by Donald Schroeder, Ph.D.Frank Lombardo, M.S Barron's Educational Series, Inc. Release date:Jul 23, 2013
This updated manual presents information, practice tests, and strategies for the different question types used by police departments throughout the country. It includes—Four full-length practice exams with all questions answered and explained, Two official exams given by a large metropolitan police department, Strategies for taking computer-based multiple-choice tests, as well as for the traditional paper/pencil multiple-choice exam, New reading comprehension question type with word selection questions, plus strategies for answering these questions, New, up-to-date sample forms and new illustrations.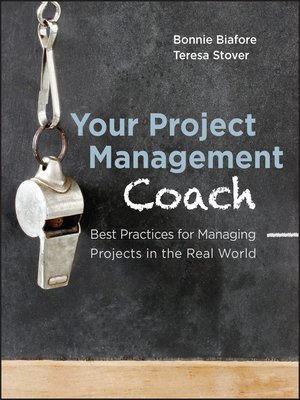 Your Project Management Coach Best Practices for Managing Projects in the Real World by Bonnie Biafore Teresa Stover. John Wiley & Sons, Ltd. Feb 14, 2012
A pragmatic approach to project management.
Many projects fail to deliver on time or on budget, or even to deliver a workable product that satisfies the customer. While good project management goes a long way towards ensuring success, managers often fail to follow the plans they implement. This unique guide helps you understand and successfully handle project management, once and for all. Covering practical ways to solve problems you'll typically face when managing actual projects, this pragmatic book takes you through a full project management lifecycle. You'll find ample tips, tricks, and best practices--all richly illustrated with real case studies.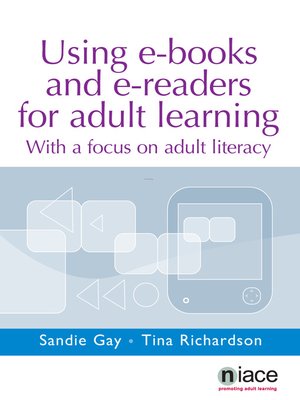 Using e-Books and e-Readers for Adult Learning With a Focus on Adult Literacy by Sandie Gay Tina Richardson NIACE 2013
With e-books becoming an increasingly everyday and high-profile technology, how can they be used to best effect to help develop literacy skills, cultivate a love of reading, provide greater accessibility to texts for all, and offer portable access to a vast range of resources? Specifically written with the adult learning sector in mind, this invaluable, straightforward guide takes you through the advantages and effective features e-books have to offer. The text covers what you need to know about investing in e-book technologies: how to take advantage of the features e-books offer for your learners; the options available including dedicated e-readers, tablets and smartphones, and the costs, technical and management issues; real-world case studies of current uses and experiences in adult learning settings; current research and projects; and pointers on innovative uses of e-book technologies. With a chapter also containing useful links, this book is all you need to know about introducing e-books to your learning provision.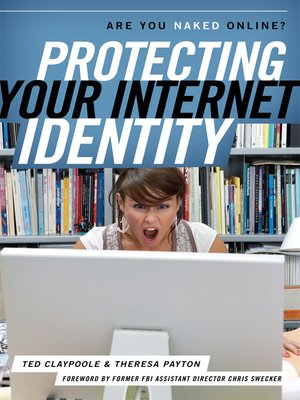 Protecting Your Internet Identity Are You Naked Online? by Ted Claypoole Theresa Payton Chris Swecker. Rowman & Littlefield, 2012.
Protecting Your Internet Identity: Are You Naked Online? helps readers understand the implications of their online personas, how they may be putting themselves at risk, and how to take charge of this important new aspect of their lives for career and personal success. Offering simple, specific steps readers can take to analyze their online image, determine who they want to be online, and turn their online reputation around, this book is the go-to source for protecting your online image and projecting the persona you want others to see.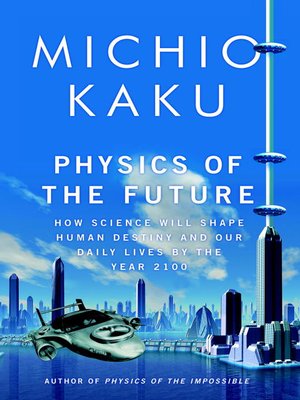 Physics of the Future How Science Will Shape Human Destiny and Our Daily Lives by the Year 2100 by Michio Kaku. Knopf Doubleday, 2011.
Imagine, if you can, the world in the year 2100.
In Physics of the Future, Michio Kaku--the New York Times bestselling author of Physics of the Impossible--gives us a stunning, provocative, and exhilarating vision of the coming century based on interviews with over three hundred of the world's top scientists who are already inventing the future in their labs. The result is the most authoritative and scientifically accurate description of the revolutionary developments taking place in medicine, computers, artificial intelligence, nanotechnology, energy production, and astronautics. Scientific American "Epic in its scope and heroic in its inspiration"
Books Available at the State Library
How to measure social media: a step-by-step guide to developing and assessing social media ROI. Nichole Kelly. Que, 2012.
Think social marketing is worth it? Prove it. If your boss hasn't demanded that yet, he will. Then what? Hand him some jive about "return on conversation"? Think that'll fly? You'll be gone so fast you won't know what hit you. You know damn well what your boss cares about: Sales Volume. Costs. Revenue. Here are reliable answers to questions like:
How much revenue did our activities on social media platforms generate this month?
Are social media prospects more likely to convert to customers?
Which status update delivered the highest conversion rate?
How long do we retain new social media customers?
Do they spend more or less than customers from other channels?
Do they make repeat purchases more often than other customers?
This book will help you measure all that: credibly, accurately, and in drill-down detail. If you're a marketer or agency pro, this is a game you have to play. Win it.
Teenage Citizens: the political theories of the young. Constance A. Flanagan, Harvard University, 2013.
Most teenagers are too young to vote and are off the radar of political scientists. Teenage Citizens looks beyond the electoral game to consider the question of how this overlooked segment of our citizenry understands political topics. Bridging psychology and political science, Constance Flanagan argues that civic identities form during adolescence and are rooted in teens' everyday lives—in their experiences as members of schools and community-based organizations and in their exercise of voice, collective action, and responsibility in those settings. This is the phase of life when political ideas are born. At a time when opportunities for youth are shrinking, Constance Flanagan helps us understand how young people come to envisage the world of politics and civic engagement, and how their own political identities take form.
Carolina beach music from the '60s to the '80s, the new wave. Rick Simmons. History Press, 2013.
Carolina Beach Music from the '60s to the '80s: The New Wave picks up where Carolina Beach Music: The Classic Years left off, covering more of those classic beach music tunes as well as the newer self-aware songs that were the beginning of a new wave of beach music in the late 1970s and early 1980s. This book looks at eighty recordings from the years 1966 through 1982, featuring interviews and insights from the artists who sang them, including Archie Bell, William Bell, Jerry Butler, Clyde Brown of the Drifters, Harry Elston of the Friends of Distinction, Bobbie Smith of the Spinners, Emilio Castillo of Tower of Power, Rob Parissi of Wild Cherry, Billy Scott and many, many others.
Research and evaluation for busy practitioners, a time-saving guide. Helen Kara, Policy Press, 2012.
More and more people working in public services have to do research on top of their day jobs. This can include workplace research, such as evaluation, audit, training needs analysis or satisfaction surveys, or research for a professional development qualification such as diploma, master's degree or PhD. Unlike most how-to books that treat research as if it exists in isolation, this book will show you how to juggle research, work, family, and social life. Based on interviews with practitioners from health, education, social care, criminal justice, government and the third sector, as well as the author's extensive experience, it provides a wealth of practical information and tips to save you time, effort and stress. This book is for anyone in the public or third sector, an independent research organisation or academia, who wants to know how to do research on top of their day job and still have a life.
Waiting for "Superman": how we can save America's failing public schools. Karl Weber. Ed/Public Affairs, 2010.
The editor feels American public school system is in crisis, failing millions of students, producing as many drop-outs as graduates, and threatening our economic future. By 2020, the United States will have 123 million high-skill jobs to fill—and fewer than 50 million Americans qualified to fill them. Educators, parents, political leaders, business people, and concerned citizens are determined to save our educational system. Waiting for "Superman" offers powerful insights from some of those at the leading edge of educational innovation, including Bill and Melinda Gates, Michelle Rhee, Geoffrey Canada, and more. Waiting for "Superman" is an inspiring call for reform and includes special chapters that provide resources, ideas, and hands-on suggestions for improving the schools in your own community as well as throughout the nation. For parents, teachers, and concerned citizens alike, Waiting for "Superman" is an essential guide to the issues, challenges, and opportunities facing America's schools.
The wisdom of failure: how to learn the tough leadership lessons without paying the price. Laurence G. Weinzimmer and Jim McConoughey, Jossey Bass, 2013.
The "how-not-to" leadership book. There is a paradox in leadership: we can only succeed by knowing failure. Every accomplished leader knows there are minefields of failures that need to be navigated in order to succeed. Wouldn't it be great to have the insights to help you prevent from making avoidable mistakes? Unfortunately, in business talking about mistakes can be taboo, and, at a certain level, learning from failure is not an option. Weinzimmer and McConoughey speak frankly about the things that are difficult to talk about – the unvarnished truths necessary to become a successful leader. Learning from the mistakes of others is a necessary part of the journey of effective leadership, and this book offers an indispensable guide to learning these powerful lessons—without paying the price of failure.
African American history day by day: a reference guide to events. Karen Juanita Carrillo. Greenwood, 2012.
One of the easiest ways to grasp any aspect of history is to look at it as a continuum. African American History Day by Day: A Reference Guide to Events provides just such an opportunity. Organized in the form of a calendar, this book allows readers to see the dates of famous births, deaths, and events that have affected the lives of African Americans and, by extension, of America as a whole. Each day features an entry with information about an important event that occurred on that date. Background on the highlighted event is provided, along with a link to at least one primary source document and references to books and websites that can provide more information. While there are other calendars of African American history, this one is set apart by its level of academic detail. It is not only a calendar, but also an easy-to-use reference and learning tool. "Researchers needing to find a date for a specific event will find this book to be a valuable resource. It will be a solid addition to the reference collections of high school, academic, and public libraries."--Library Journal.
Government Documents
Cost of Doing Business South Carolina Fact Sheet. SC Department of Commerce.
South Carolina offers unparalleled value to companies seeking the ideal business location. Climate, taxes, low rates of unionization are all pluses. South Carolina outperforms the rest of the Southeast region on a number of business and economic fronts. This short document is also available online .
South Carolina Economic Outlook, June 2013. SC Department of Commerce.
This recurring publication of the department has graphs and charts of our economic state. Lots of good stuff! Also available online.
State of Business. World of Opportunity. Activity Report of the Secretary, 2012. SC Department of Commerce.
The Secretary of Commerce presents the agency annual report as a report of South Carolina's business activities. Also available online.
Clemson University Budget 2013-2014
A binder of flip-type pages presenting the proposed budget (including student fees). Nicely done.
The FBI Story 2012. US Department of Justice.
Coverage of the agency's operations throughout 2012. Includes infant abductions, murder mysteries, terrorist attacks, child prostitution. Also available online.
Economic Report of the President, March 2013. Together with the Annual Report of the Council of Economic Advisers.
The Economic Report of the President is an annual report written by the Chair of the Council of Economic Advisers. An important vehicle for presenting the Administration's domestic and international economic policies, it provides an overview of the nation's economic progress with text and extensive data appendices. You can download the full report or individual chapters in PDF format . Statistical appendix tables are also available for download in either PDF or Excel format.
Safari Books
Leadership Conversations: Challenging High Potential Managers to Become Great Leaders By: Alan S. Berson; Richard G. Stieglitz Publisher: Jossey-Bass Pub. Date: February 4, 2013
Conversation techniques and tools that can help strong managers become great leaders. Often the very same skills and traits that enable rising stars to achieve success "tenacity, aggressiveness, self-confidence" become liabilities when promoted into a leadership track. While managers' conversations are generally transactional and centered on the task at hand, leaders must focus on people, asking great questions and aligning them with the vision for the future. Leadership mindsets and skills can be developed, and Leadership Conversations provides practical guidance for connecting with others in ways that transform each interaction into an opportunity for organizational and personal growth: Identifies four types of conversation every leader must master: building relationships, making decisions, taking action, and developing others, Provides an action plan for boosting your personal leadership potential, as well for developing leadership skills in others, Draws on the authors' rich experience coaching and working with leaders at a wide range of organizations, including NASA, the U.S. Navy, intelligence agencies, Boeing, Gillette, Bausch & Lomb, and Georgetown University. Leadership Conversations is required reading for both high-potential managers looking to make it to the next level and leaders looking to develop their people.
Elemental Magic , Volume 2 The Technique of Special Effect Animation By: Joseph Gilland Publisher: Focal Press Pub. Date: October 12, 2012
Design beautiful, professional-level animated effects with these detailed step-by-step tutorials from former Disney animator and animated effects expert Joseph Gilland. Filled with beautiful, full-color artwork, Elemental Magic, Volume II, breaks down the animated effect process from beginning to end-including booming explosions, gusting winds, magical incantations, and raging fires. He also breaks down the process of effects "clean-up," as well as timing and frame rates. The companion website includes real-time footage of the author lecturing as he animates the drawings from the book. In these videos, he elucidates the entire process from blank page to final animation. See it all come to life like never before. Throughout the book, Joseph refers to and includes examples from his own professional work from feature films such as Lilo & Stitch and Tarzan.
Git Pocket Guide By: Richard E. Silverman Publisher: O'Reilly Media, Inc. Pub. Date: July 2, 2013
Git is a member of the newer generation of distributed version control systems. Git's distributed nature and flexibility allow for many different styles of use, or "workflows." Individuals can share work directly between their personal repositories. Groups can coordinate their work through a single central repository. Git is the technology behind the enormously popular "social coding" website GitHub, which includes many well-known open source projects. In learning Git, you will open up a whole world of collaboration on small and large scales. The primary goal of this book is to provide a compact, readable introduction to Git for the new user, as well as a reference to common commands and procedures that will continue to be useful once you've already gotten some Git under your belt. This Pocket Guide is task oriented, organized around the basic functions you need from version control: making commits, fixing mistakes, merging, searching history, and so on.
Raspberry Pi for Dummies By: Sean McManus; Mike Cook, Publisher: For Dummies Pub. Date: April 1, 2013
Embrace the exciting new technology of Raspberry Pi! With the invention of the unique credit-card sized single-board computer, the Raspberry Pi, comes a new wave of hardware geeks, hackers, and hobbyists who are excited about the possibilities of the Raspberry Pi, and this is the perfect guide to get you started in this exhilarating new arena. With this fun and friendly book, you'll quickly discover why the supply for the Pi cannot keep up with the demand! Veteran tech authors Sean McManus and Mike Cook show you how to download and install the operating system, use the installed applications, and much more:•Covers connecting the Pi to other devices such as a keyboard, mouse, monitor, and more, •Teaches you basic Linux System Admin, •Walks you through editing images, creating web pages, and playing music, •Details how to program with Scratch and Python •Explores creating simple hardware projects. Raspberry Pi For Dummies makes computing as easy as pie.
Documents
Budget of the U.S. Government. Fiscal Year 2014 Office of Management and Budget.
Issued by the Office of Management and Budget (OMB), the Budget of the United States Government is a collection of documents that contains the budget message of the President, information about the President's budget proposals for a given fiscal year, and other related and supporting budget publications. This document is a cd and contains the budget, historical tables, analytical perspectives, the appendix.
Agricultural Statistics 2012. US Department of Agriculture. CD
Agricultural Statistics is published each year to meet the diverse need for a reliable reference book on agricultural production, supplies, consumption, facilities, costs, and returns. Its tables of annual data cover a wide variety of facts in forms suited to most common use. The historical series in this volume have been generally limited to data beginning with 2001 or later. The volume includes coverage of foreign agricultural trade. Statistics usually present actual counts of the items, although there is also use of sample survey information.
Today's FBI Facts & Figures 2013-2014. U.S. Department of Justice.
This is a really nice promotional publication for the organization. Included is a history with photos, 1908 to present, statistics on FY 2012 accomplishments, agency overview and good information on what the agency does.
South Carolina Market Bulletin SC Department of Agriculture.
Still recognizing its 100th anniversary, the department newsletter features a followup story about the SC Army National Guard soldiers aiding Afghani farmers. There also is a new app for finding restaurants that serve locally grown Certified South Carolina Grown foods!
Q&A on Purchasing Coastal Real Estate in South Carolina S.C. Sea Grant Extension Program, SCDHEC
This guide focuses on basic questions to resolve before purchasing coastal real estate. Hurricane damage is not the only issue—even building location on undeveloped land should be considered, along with types of insurance, and erosion rates. This is a nice, quick summary.
United States Census 2010 Population and Housing Unit Counts. U.S. Department of Commerce.
The Census Bureau has been issuing the print copies of the 2010 Census to Federal Document Depository Libraries and we now have the national summary volume and the volume for South Carolina. Data were derived from basic questions asked of the entire population. This series provides 2010 census and historical comparisons of the population and housing counts and area measurements and density. The South Carolina volume includes 299 county subdivisions, 269 incorporated places and 126 census designated places. THESE VOLUMES ARE READY REFERENCE ONLY.
South Carolina Wildlife 2013-2014 Sportsman's Calendar and Almanac. SC Department of Natural Resources.
This special Sportsman's Calendar issue is now available to see in the Library, or to purchase through their website. Come in to check out the photos!
State of South Carolina Comprehensive Annual Financial Report for the Fiscal Year ended June 30, 2012 SC Comptroller General's Office.
It was a long time in coming, but the report is now available. It provides financial information about the State's operations during the year and describes its financial position at the end of the year. This report is one of the major documents for state government and is the resource for defining our net assets, financial statements, and statements of activities. The statistical section includes charts of the personal income by industry over ten years, personal income tax rates (ten years), state debt figures, debt of the institutions of higher education, and other demographic and economic figures.
Books
Handbook of U.S. Labor Statistics, 2013. Bernan Press. In Reference
The Handbook of U.S. Labor Statistics is recognized as an authoritative resource on the U.S. labor force. It continues and enhances the Bureau of Labor Statistics's (BLS) discontinued publication, Labor Statistics. The 16th Edition allows the user to understand recent developments as well as to compare today's economy with past history. The Handbook is a comprehensive reference providing an abundance of data on a variety of topics including: •employment and unemployment •earnings •prices •productivity •consumer expenditures •occupational safety and health •union membership •international labor comparisons •and much more! In addition to over 200 tables that present practical data, the Handbook provides: •introductory material for each chapter that contains highlights of salient data and figures that call attention to noteworthy trends in the data •notes and definitions, which contain concise descriptions of the data sources, concepts, definitions, and methodology from which the data are derived •references to more comprehensive reports which provide additional data and more extensive descriptions of estimation methods, sampling, and reliability measures.
Crime in the United States, 2013. Bernan Press. in Reference
Crime in the United States contains findings from the Federal Bureau of Investigation (FBI) of the offenses, known to law enforcement, released annually from its Uniform Crime Reporting Program. Because the FBI no longer prints these findings, Bernan Press continues to provide this practical information in convenient book form. Crime in the United States includes statistics for: • violent and property crimes • hate crimes • crime trends • victims, by type • crimes cleared (those closed by arrest or other means) • persons arrested (age, sex, and race) • juvenile offenders • law enforcement personnel (including the number of sworn officers killed or assaulted) • characteristics of homicides (including age, sex, and race of victims and offenders; victim-offender relationships; weapons used; and circumstances surrounding homicides). In addition to data, Crime in the United States also includes text and pertinent figures that explain the data in greater detail and supplies a visual perspective of these major offenses.
Places, Towns and Townships 2012. 5th Edition. Bernan Press. In Reference
Places, Towns, and Townships compiles essential information about places in the United States and the people who live in them. Data are presented for all incorporated places—from the largest village to the smallest city. This data will not be updated for several years, making this edition an invaluable resource in the years ahead. This edition contains information on several topics including: •population •housing •income •education •employment •crime •and much more! In addition to the tables, Places, Towns, and Townships includes text that describes key findings, figures that call attention to noteworthy trends in data, and rankings of the largest cities by various demographics.
ProQuest Statistical Abstract of the United States 2013. National Data Book. Bernan Press. In Reference.
Published annually by the Federal Government since 1878, The Statistical Abstract of the United States is the best-known statistical reference publication in the country, and perhaps, the world. You'll find it behind nearly every reference desk in U.S. libraries as the authoritative go-to source. Librarians value the Statistical Abstract as both an answer book and a guide to statistical sources. As a carefully selected collection of statistics on the social, political, and economic conditions of the United States, it is a snapshot of America and its people. ProQuest and Bernan have now taken on responsibility for updating and releasing this publication, the most used statistical reference tool in libraries. We bring to this task ProQuest's 35 years of experience acquiring, abstracting, and indexing Federal Government statistical publications and tables and Bernan's 60 years of providing libraries with essential government publications and quality service. The Statistical Abstract print edition resembles the Census version that users know and love, plus more with: •Thousands of tables from hundreds of sources and valuable, detailed bibliographic documentation •Updated introductory sections and back-of-the-book index •8 ½" x 11" hardcover format to withstand heavy use •25% larger type for easier reading.
Darlington Raceway. Too Tough to Tame. Cathy Elliott. Arcadia Press, 2013.
Part of the official NASCAR Library Collection, this nostalgic series brings race track history to life through extraordinary vintage images. From races run on dirt and clay to the paved speedways of today, discover the historic events, colorful characters, and memorable moments from America's legendary racing venues. E;;iott is the former director of public relations for Darlington Raceway and writes a weekly syndicated NASCAR column. Darlington Raceway is still considered one of the crown jewels of racing. "The Lady in Black" is home to the largest margin of vicory in NASCAER history and its closest-ever finish.
Little Seagull Handbook. Richard Bullock and Francine Weinberg. W. W. Norton & Co., 2011
The only pocket-sized handbook that offers help with the specific kinds of writing college students are expected to do. The Little Seagull Handbook is easy to use, contains complete documentation guidelines, and is the only pocket handbook to include thorough coverage of paragraphs. This new handbook is an indispensable and affordable tool for all students who write.
Summer Reading. Closing the Rich/Poor Reading Achievement Gap. Richard L. Allington and Anne McGill-Franzen. Teachers College Press, 2013.
Copublished with the International Reading Association (IRA). Summer reading loss accounts for roughly 80% of the rich/poor reading achievement gap. Yet far too little attention is given to this pressing problem. This timely volume now offers not only a comprehensive review of what is known about summer reading loss but also provides reliable interventions and guidance. Written by acknowledged experts and researchers on reading, remedial reading, and special education, this collection describes multiple models of innovative summer reading and book distribution initiatives. It also provides research-based guidelines for planning a successful summer reading program, including tips on book selection, distribution methods, and direction for crucial follow-up. Most important, the authors clearly show how schools and communities can see greater academic gains for students from low-income families using the methods described in this book than from much more costly interventions. Contents include: 1. Summer Reading Loss 2. Interventions That Increase Children's Access to Print Material and Improve Their Reading Proficiencies 3. What Have We Learned About Addressing Summer Reading Loss? 4. The Importance of Book Selections: Enticing Struggling Readers to Say, "I Want to Read That One!" 5. Taking to the Streets! One Principal's Path to Stemming Summer Reading Loss for Primary Grade Students from Low-Income Communities 6. Making Summer Reading Personal and Local: One District's Response 7. Where Do We Go from Here? Appendix A. Evidence Summary for Annual Book Fairs in High-Poverty Elementary Schools.
Columbia Food. A History of Cuisine in the Famously Hot City. Laura Aboyan. American Palate, 2013.
Eating is a pleasure in the South Carolina capital these days, thanks to chefs, farmers and artisanal purveyors who feed an insatiable hunger for anything fresh, local and delicious. Columbia offers a bounty for enthusiasts--places like the urban farm City Roots, the all-local farmers' market Soda City and the array of community supported agriculture options. For exquisite dining, the city's options are as variable as its influences. The locally focused menu at Terra, the intense and alluring ambiance at Rosso, the vegetarian-inspired fare at Rosewood's Market Deli and the flair of self-taught chef Ricky Mollohan give the city a unique palate. Grab a reservation with author Laura Aboyan as she details the delectable history of Columbia cuisine. **Includes 8pp. color-photo insert**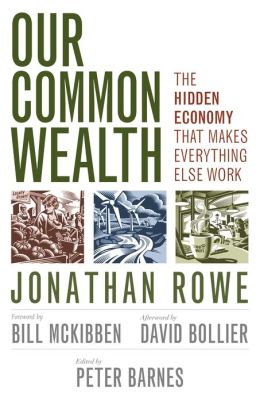 Our Common Wealth. The Hidden Economy that makes Everything Else Work. Jonathan Rowe. Barrett-Koehler, 2013.
A huge part of our economy is invisible, invaluable, and under siege. This is "the commons," a term that denotes everything we share. Some parts of the commons are gifts of nature: the air and oceans, the web of species, wilderness, and watersheds. Others are the product of human creativity and endeavor: sidewalks and public spaces, the Internet, our languages, cultures, and technologies. Jonathan Rowe illuminates the scale and value of the commons, its symbiotic relationship with the rest of our economy, its importance to our personal and planetary well-being, and how it is threatened by privatization and neglect. He unifies many seemingly disparate struggles—against pollution, excessive development, corporate marketing to children, and more—with the force of this powerful idea. And he calls for new institutions that create a durable balance between the commons and the profit-seeking side of our economy.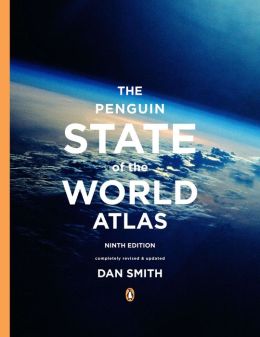 The Penguin state of the world atlas. 9th Ed. Dan Smith. Penguin Books, 2012.
A visual representation of the key indicators and latest statistics of modern life, including urbanization, income, inequality, food and water, global warming, literacy, wars, banks, mental health, planetary boundaries. It includes more than 100 world maps and graphics. In Reference.
SREB Fact Book on Higher Education. Southern Regional Education Board, 2013.
Almost 200 pages of graphs and tables detailing comparisons of the state of higher education in the 50 states. Critical issues such as education attainment, economic indicators, government revenues and expenditures, college-going rates, student persistence, e-learning trends, degrees, tuition, characteristics and salaries of faculty and much more. An essential resource for policy makers, college seekers, researchers! We also have a companion volume on South Carolina. In Reference.
See also on Display:
The Immortal 600. Surviving Civil War Charleston and Savannah. Karen Stokes. History Press, 2013.
Wicked Columbia. Vice and Villainy in the Capital. Alexia Jones Helsley. History Press, 2013.
Confederate Englishman. The Civil War Letters of Henry Wemyss Feilden. W, Eric Emerson and Karen Stokes, USC Press 2013.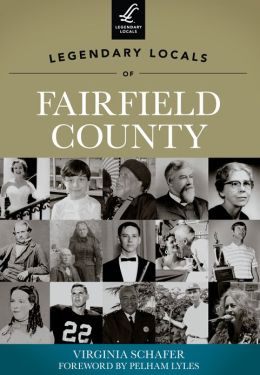 Legendary Locals of Fairfield County. Virginia Schafer. Arcadia Publishing, 2013.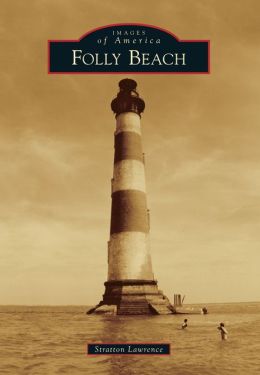 Folly Beach. Stratton Lawrence. Arcadia, 2013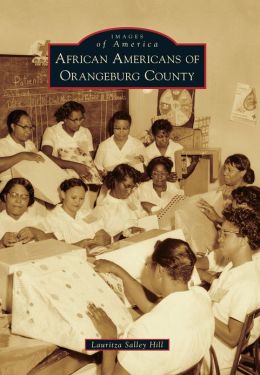 African Americans of Orangeburg County. Lauritza Salley Hill. Arcadia, 2013.
Gamecock Encore The 2011 University of South Carolina Baseball Team's Run to Back-to-Back NCAA Championships by Travis Haney and Brady Thomas Publisher The History Press 2012 (Kindle, OverDrive READ, EPUB)
After the Gamecocks baseball team's historic, heart-pounding run to the 2010 College World Series title, another swing at the title seemed unlikely. But in 2011, the team once again made history, returning home champions and parading in style to the State House steps. The dramatic parallels to the Gamecocks' first championship season were remarkable.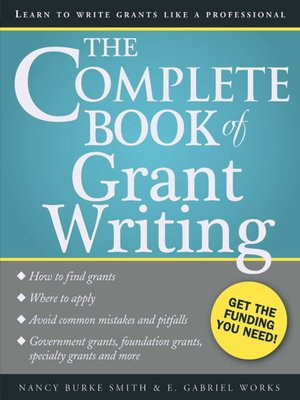 The Complete Book of Grant Writing Learn to Write Grants Like a Professional by Nancy Burke Smith and E. Gabriel Works Sourcebooks, 2012 PDF book.
The Complete Book if Grant Writing is a must-have reference if you're seeking funding through grants-government grants, foundation grants, specialty grants, and more. Professional grant writer Nancy Burke Smith and philanthropy consultant and grant maker E. Gabriel Works unveil the secrets behind how to find and successfully apply for grants.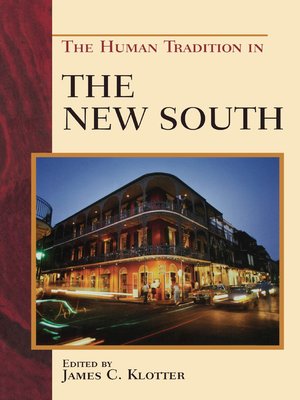 The Human Tradition in the New South by James C. Klotter with David L. Anderson and Paul K. Conkin.Rowman & Littlefield Publishers, 2013 (OverDrive READ, EPUB)
In The Human Tradition in the New South, historian James C. Klotter brings together twelve biographical essays that explore the region's political, economic, and social development since the Civil War. Like all books in this series, these essays chronicle the lives of ordinary Americans whose lives and contributions help to highlight the great transformations that occurred in the South. With profiles ranging from Winnie Davis to Dizzy Dean, from Ralph David Abernathy to Harland Sanders, The Human Tradition in the New South brings to life this dynamic and vibrant region and is an excellent resource for courses in Southern history, race relations, social history, and the American history survey.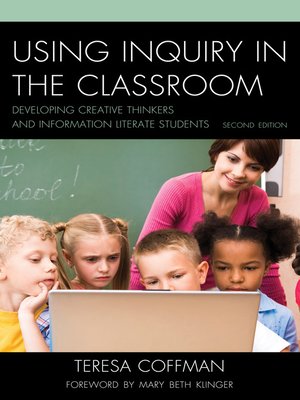 Using Inquiry in the Classroom: Developing Creative Thinkers and Information Literate Students by Teresa Coffman R&L Education, 2013. (OverDrive READ, EPUB, PDF ebook)
Using Inquiry in the Classroom: Developing Creative Thinkers and Information Literate Students provides an overview of inquiry learning and the importance of developing creative thinkers and information literate students in twenty-first-century education. The text explores how learning can be directly applied in a classroom setting using real world application through technology oriented activities. Coffman showcases WebQuests, Web inquiry, telecollaborative, and problem-based activities with examples and skill-building exercises for readers to implement in their lessons for use in their classrooms. Using this guide, readers will work through strategies for effectively integrating technology into a teaching and learning environment so students gain maximum knowledge and understanding of core concepts.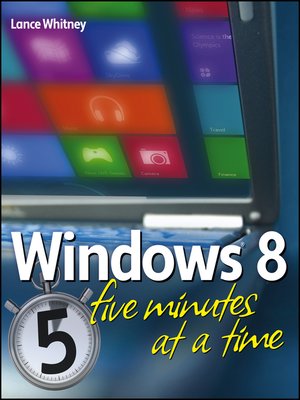 Windows 8 Five Minutes at a Time by Lance Whitney Wiley, 2013. (EPUB, PDF ebook)
Get more out of Windows 8 at your own pace with this great new guide that's perfect for busy learners. Helpful information is presented in quick, easy-to-digest, individual tasks that you can read and learn in five minutes or less, per task. Boost your productivity with hundreds of smart techniques, which include step-by-step instructions, full-color screenshots, and plenty of practical tips and sidebars sprinkled throughout the book. The attractive design brings everything in clear focus and helps you quickly locate the information you need.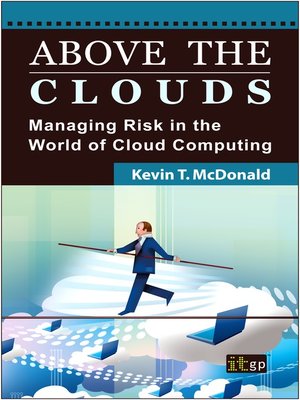 Above the Clouds: Managing Risk in the World of Cloud Computing by Kevin McDonald IT Governance Publishing, 2011. (Adobe PDF)
Cloud Computing can enable you to drive down the costs of your IT function. In Cloud Computing, data is no longer stored in-house and software applications will no longer be owned by your company. Instead, computing is shifted to a shared service provider. Once you adopt Cloud Computing, you will then be charged for use of software applications and data storage in the same way you are currently charged for electricity. In an era of tight budgets, the opportunity to make financial savings means that Cloud Computing looks especially attractive.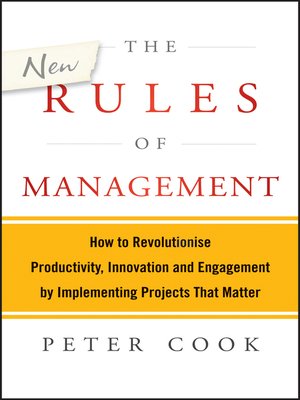 The New Rules of Management The 5 Keys to Successful Implementation by Peter Cook Wiley, 2013, OverDrive READ, EPUB, PDF
This new book by Peter Cook is a guide for modern organizations about optimizing productivity, creating a culture of innovation, and building high-performing teams. It's time to stop managing and start implementing. The New Rules of Management is about creating and implementing projects that truly matter, because when projects don't matter, individuals and teams become disengaged. In truth, most organizations aren't designed to successfully implement long-term projects, but successfully implementing the projects that truly matter is the key to long-term success. In this book, you'll learn how to successfully manage yourself, your teams, and your entire organization to create and execute engaging, vital projects that people and teams truly care about. When you do implementation right success becomes a given--on the personal, team, and organizational levels.
Getting the Balance Right Peter Shaw. Marshall Cavendish International, 2012.
Managers are continually faced with new challenges and dilemmas. Getting the balance right is never straightforward, however. We are always having to find the right point of equilibrium between leading and managing, the short and long term, the individual and the team, activity and reflection, and being resolute and adaptable. Under each of 12 sections there are 4 aspects The book is not only for workplace situations, rather, it is for the whole of life, whether you are in paid employment, volunteer, or have full-time family or caring responsibilities.
iTunes and iCloud for iPhone, iPad, & iPod touch Absolute Beginner's Guide By: Brad Miser Publisher: Que Pub. Date: April 21, 2013
Make the most of iTunes® or iCloud®–without being a technical expert! This book is the fastest way to use iTunes and iCloud to enjoy your media anywhere you go, on any iPhone®, iPad®, or iPod® touch. Even if you've never used iTunes or iCloud before, this book will show you how to do what you want, one incredibly clear and easy step at a time. iTunes and iCloud have never been this simple! Learn to subscribe to podcasts, use iCloud to share media across all your "iDevices," control syncing and preferences so your devices always work the way you want, lable iTunes media with information so that finding what you wans is easier, and MORE!
Negotiation By: Brian Tracy Publisher: AMACOM Pub. Date: June 19, 2013
Negotiation is an essential element of almost all of our interactions—personally and professionally. It's part of how we establish relationships, work together, and arrive at solutions for our clients, our organizations, and ourselves. Simply put, those who don't negotiate well risk falling victim to those who do. Now, with this concise guide, you can become a master negotiator and learn how to: • Utilize the six key negotiating styles • Harness the power of emotion in hammering out agreements • Use time to your advantage • Prepare like a pro and enter any negotiation from a position of strength •Gain clarity on areas of agreement and disagreement • Develop win-win outcomes • Use the power of reciprocity • Know when and how to walk away • Apply the Law of Four • Plus much more Smart negotiation can save you time and money, make you more effective, and contribute substantially to your career.
Pro ASP.NET MVC 4, Fourth Edition By: Adam Freeman Publisher: Apress Pub. Date: January 16, 2013
The ASP.NET MVC 4 Framework is the latest evolution of Microsoft's ASP.NET web platform. It provides a high-productivity programming model that promotes cleaner code architecture, test-driven development, and powerful extensibility, combined with all the benefits of ASP.NET. ASP.NET MVC 4 contains a number of significant advances over previous versions. New mobile and desktop templates (employing adaptive rendering) are included together with support for jQuery Mobile for the first time. New display modes allow your application to select views based on the browser that's making the request while Code Generation Recipes for Visual Studio help you auto-generate project-specific code for a wide variety of situtations including NuGet support.
In this fourth edition, the core model-view-controller (MVC) architectural concepts are not simply explained or discussed in isolation, but are demonstrated in action. You'll work through an extended tutorial to create a working e-commerce web application that combines ASP.NET MVC with the latest C# language features and unit-testing best practices. By gaining this invaluable, practical experience, you'll discover MVC's strengths and weaknesses for yourself—and put your best-learned theory into practice.
Kodu for Kids: The Official Guide to Creating Your Own Video Games By: James F. Kelly Publisher: Que Pub. Date: April 25, 2013
DESIGN, BUILD, CREATE, AND SHARE YOUR GAME WITH THE WORLD!
Ever wanted to create your own video game? With Microsoft's Kodu, you can. It's fun! And while you're having fun, you'll learn incredible problem-solving, programming, and game design skills as well.
Kodu is a simple visual language that's just for games, and you'll be amazed at just how much you can do with it. It's perfect for people who've never programmed before—whether they're 8, 18, or 80. Kodu for Kids teaches you all you need to know to create great Kodu games that you can share with the world!
Don't just read it! See it! New online videos show you what to do!
Books
Search for these titles in SCLENDS
Gold, gems and artifacts prospecting. Harve Kollman. Cedar Hill 2007.
Harve Kollman shares his lively and extensive experiences in prospecting in five South ern states: South Carolina, North Carolina, Georgia, Alabama and Florida. The little guide offeres essential and easy-to-use information including mining techniques, the best tools, safety precautions, identifying commonly encountered minierals and gems, and all with entertaining stories. Included in this editions is a brief account of South Carolina's geology and geography. This item does not circulate.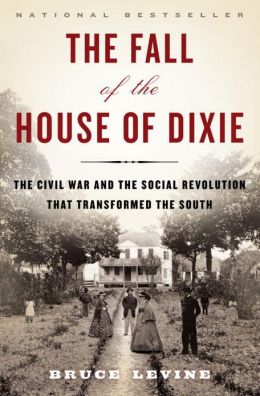 The Fall of the House of Dixie. The Civil War and the social revolution that transformed the South. Bruce Levine. Random House, 2013.
In this new history of the Civil War, Bruce Levine tells the story of how that conflict upended the economic, political, and social life of the old South, utterly destroying the Confederacy and the society it represented and defended. Told through the words of the people who lived it, The Fall of the House of Dixie illuminates the way a war undertaken to preserve the status quo became a second American Revolution whose impact on the country was as strong and lasting as that of our first. By the end of 1865 the South's structures of wealth and power had been shattered. Levine captures the many-sided human drama of this story using a huge trove of diaries, letters, newspaper articles, government documents, and more. The Fall of the House of Dixie is a sweeping account of the destruction of the old South during the Civil War, offering a fresh perspective on the most colossal struggle in our history and the new world it brought into being.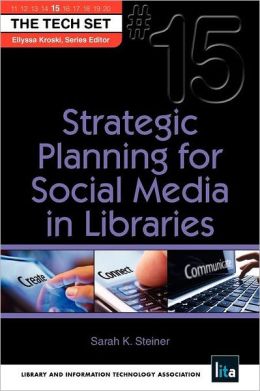 Strategic Planning for Social Media in Libraries. Sarah K. Steiner. Greenwood Press, 2012.
This #15 in the The Tech Set series on emerging technology by the publisher and American Library Association. This title is a manual for how to plan, write, and implement a strategi vision and mission for social media within your organization. This practical guide provides a scalable, step-by-step plan for creating and maintaining a successful library social media strategic plan. You'll find detailed tips and advice on strategizing for social media services in a way that guides employee decision-making, maximizes efficiency, creates positive patron outcomes, protects against legal repercussions, and builds opportunities for flexibility, change, and new social media platform testing. You get all the key elements to build your strategic plan, including how to segment your audience, select a target audience, use focus groups and poll patrons, conduct a SWOT analysis to provide internal strength and support to your plan, and create a mission and vision plan for using social media.
Overheated. The human cost of climate change. Andrew Guzman. Oxford University Press, 2013.
In Overheated, Guzman takes climate change out of the realm of scientific abstraction to explore its real-world consequences. He writes not as a scientist, but as an authority on international law and economics. He takes as his starting point a fairly optimistic outcome in the range predicted by scientists: a 2 degree Celsius increase in average global temperatures. He shows in vivid detail how climate change is already playing out in the real world. Clear, cogent, and compelling, Overheated shifts the discussion on climate change toward its devastating impact on human societies. Two degrees Celsius seems such a minor change. Yet it will change everything.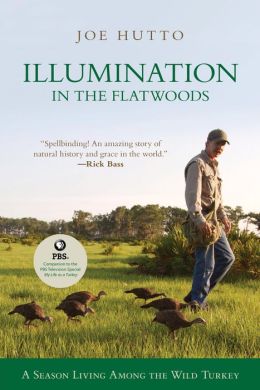 Illumination in the Flatwoods. A Season living among the wild turkey. John Hutto. Lyons Press, 1995.
An unforgettable story about the fascinating behavior of the most elusive of wild game birds. Turkeys, Joe Hutto writes, have gotten a bad rap for being, well, stupid creatures. In his account of a year spent studying a flock of wild turkeys in the loblolly pine woods of Florida, he aims to improve their reputation. They are, he notes, masters of disguise, blending in with their surroundings in ways so subtle as to make the work of predators--especially human hunters--difficult. And, he writes, they are "curious to a fault, want a working understanding of every aspect of their surroundings, and their memory is impeccable." His affectionate portrait may not convince English speakers to stop calling each other turkeys, but it will make welcome reading for birders and wildfowl enthusiasts.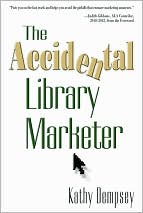 The Accidental Library Marketer. Kathy Dempsey, Information Today, 2009.
The Accidental Library Marketer fills a need for library professionals and paraprofessionals who find themselves in an awkward position: They need to promote their libraries and services in the age of the internet, but they've never been taught how to do it effectively. This results-oriented A-to-Z guide by Kathy Dempsey - longtime editor of the "Marketing Library Services" newsletter - reveals the missing link between the everyday promotion librarians actually do and the "real marketing" that's guaranteed to assure funding, excite users, and build stronger community relationships. Combining real-life examples, expert advice, and checklists in a reader-friendly style, this is the complete how-to resource for successful library marketing and promotion.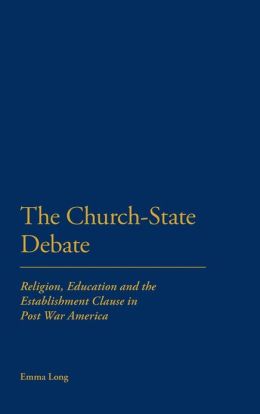 The Church-State Debate. Religion, education and the establishment clause in post war America. Emma Long. Continuum, 2012.
The Establishment Clause of the First Amendment governs the relationship between the institutions of the church and those of the state; the Supreme Court, as arbiter of the Constitution, has, since 1947, sought to determine where the line between the two should be drawn. This book shows how and why the Court drew the line in particular cases and how and why the lines that were drawn by the Court had an impact on the relationship between institutions of government and the Church, shaping US politics and society. Using the Supreme Court's cases as a framework, the book shows how the constitutional underpinnings of church-state debates shaped the political, economic, and social debate on the issue, and explores broader debates about religion and American society. This book maintains that the Court cases cannot be understood separately from the context from which they arose and that legal factors are only part of a broader picture for a historical understanding of the Court and Establishment Clause cases.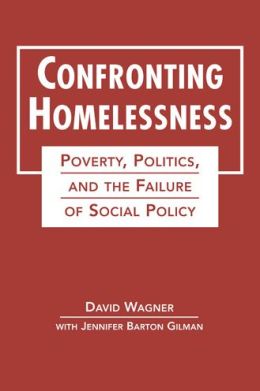 Confronting Homelessness. Poverty, politics, and the failure of social policy. David Wagner and Jennifer Barton Gilman. Lynne Reinner Publisher, 2012.
In the book Confronting Homelessness, David Wagner tackles the issue of today's "new" homelessness by highlighting homelessness history in the United States and exploring the population's perceptions of homeless individuals. Unfortunately, homelessness has been on the back burner of people's awareness and usually doesn't become a campaign issue in any level of election. A fair portion of the book deals with the homelessness problem from 1979 to the present, a time that has seen the population of this group expand beyond the traditional single male to include women and families. Wagner details coverage and interest by the media into this problem and the efectivness of significant social movements and federal legislation in ameliorating the problem.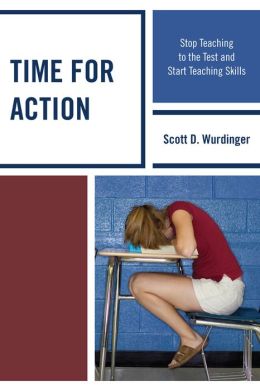 Time for Action. Stop teaching to the test and start teaching skills. Scott D. Wurdinger. Rowan & Littlefield, 2012.
This book should be read by anyone concerned about the future of education in the United States. It was written for students, parents, educators, administrators, and policy makers because it will require effort from all these individuals to create meaningful change in the education system. This book discusses why the education system needs to change now, and provides practical examples of teaching approaches, school models, and assessment systems that can move the education system forward in the right direction. Students deserve an education that teaches them how to solve challenging problems and inspires them to become life long learners. Read this book and then go out and implement these ideas.
Documents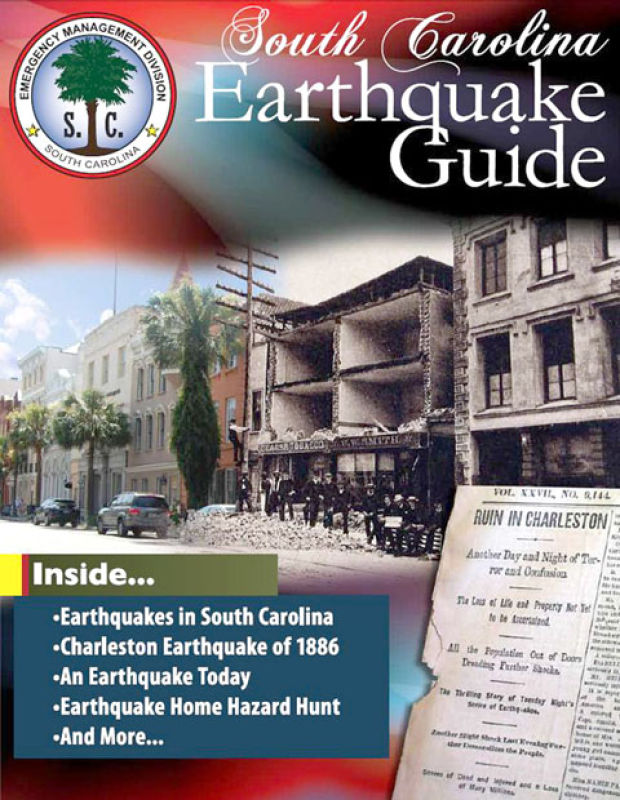 South Carolina Earthquake Guide. SC Emergency Management Division.
Lots of quick facts in an attractive poster-size publication. Topics include home hazards, disaster supply kit, special-needs individuals, pets, history and websites for more information. Get your own copy at the website or call 803-737-8500.
2010 Census of Publication and Housing. United States Summary. U. S. Census Bureau
South Carolina 2010 Population and Housing Unit Counts. U.S. Census Bureau
We are receiving the print volumes of the 2010 Census. These volumes will include information on population history, housing units, land area, population of places from 2,500 and more. There will be a report for each state, DC, and Puerto Rico.
Health, United States, 2011. U.S. Department of Health and Human Services.
This new edition of Health, United States is the 35th report on health status submitted to the President and the Congress. It presents an annual look at national trends in health statistics, morbidity, mortality, health care utilization, health risk factors, prevention, health insurance, and personal health care expenditures. It contains 151 trend tables. Included this year is a special feature on socioeconomic status and health. It is available online.
Budget of the U.S. Government FY 2014
Analytical Perspectives, Budget of the U.S. Government FY 2014
Historical Tables, Budget of the U.S. Government FY 2014
Appendix, Budget of the U.S. Government FY 2014 Office of Management and Budget
The Budget of the United State Government contains the budget message of the President, information on priorities, budget overviews organized by agency, and summary tables. Other volumes contain analyses, reports on spending and receipts, debt, budget by agency program, historical tables on debt, deficit, receipts, and federal employment. The Appendix has detailed financial information on individual programs and legislative proposals. There is also a cd-rom format. View the budget online.
Safari Books Online
International Business: An Asia Pacific Perspective, Second Edition By: Andrew Delios Publisher: FT Press Pub. Date: December 10, 2012
International Business: An Asia Pacific Perspective (Second Edition) provides a unique exploration of the topic of international business. It examines decisions relevant to managers in internationalizing and multinational firms operating in the Asia Pacific region. Its uniqueness stems from the cutting-edge conceptual material that underlies the decision-making frameworks in the text and in the numerous Asian company examples and illustrations. Users of this text examine such essential topics as the measurement and analysis of the cultural, political and economic dimensions of the international environment; the formation of internationalization strategies, including entry mode choice and strategic alliances; the analysis of the competitive implications of multinational firms and business groups; multinational, subsidiary and expatriate management; and the management of ethical issues.
The Value Investors: Lessons from the World's Top Fund Managers By: Ronald Chan; Bruce C. N. Greenwald Publisher: John Wiley & Sons Pub. Date: September 11, 2012
Ronald W. Chan interviewed 12 value-investing legends from around the world, learning how their personal background, culture, and life experiences have shaped their investment mindset and strategy. The Value Investors: Lessons from the World's Top Fund Managers is the result. In The Value Investors, readers will also discover how these investors, each of whom has a unique value perspective, have consistently beaten the stock market over the years. Do they share a trait that allows this to happen? Is there a winning temperament that turns the ordinary investor into an extraordinary one? This book answers these questions and more.
Hadoop: The Definitive Guide, 3rd Edition By: Tom White Publisher: O'Reilly Media, Inc. Pub. Date: May 19, 2012
Ready to unlock the power of your data? With this comprehensive guide, you'll learn how to build and maintain reliable, scalable, distributed systems with Apache Hadoop. You'll also find illuminating case studies that demonstrate how Hadoop is used to solve specific problems. This book is ideal for programmers looking to analyze datasets of any size, and for administrators who want to set up and run Hadoop clusters.
Pro jQuery By: Adam Freeman Publisher: Apress Pub. Date: February 24, 2012
jQuery is one of the most popular and powerful JavaScript libraries available today. It's widely used to create rich user experiences and to simplify website and application development. It is the tool of choice for web developers everywhere and sets the standard for simplicity, flexibility and extensibility. In Pro jQuery, seasoned author Adam Freeman explains how to get the most from jQuery by focusing on the features you need for your project. He starts with the nuts and bolts and shows you everything through to advanced features, going in depth to give you the knowledge you need. Getting the most from jQuery is essential to truly mastering web development.
When Can You Trust the Experts?: How to Tell Good Science from Bad in Education By: Daniel T. Willingham Publisher: Jossey-Bass Pub. Date: July 24, 2012
Clear, easy principles to spot what's nonsense and what's reliable. Each year, teachers, administrators, and parents face a barrage of new education software, games, workbooks, and professional development programs purporting to be "based on the latest research." While some of these products are rooted in solid science, the research behind many others is grossly exaggerated. This new book, written by a top thought leader, helps everyday teachers, administrators, and family members—who don't have years of statistics courses under their belts—separate the wheat from the chaff and determine which new educational approaches are scientifically supported and worth adopting.
Ebooks from Overdrive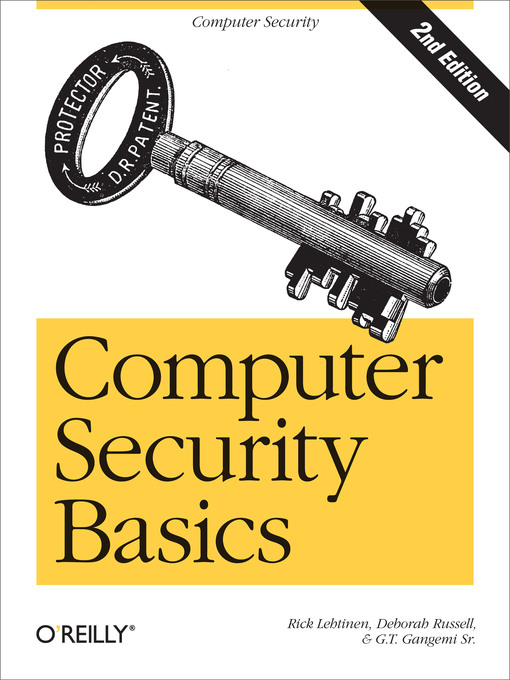 Computer Security Basics Edition: 2 by Rick Lehtinen G.T. Gangemi Sr.
This is the must-have book for a must-know field. Today, general security knowledge is mandatory, and, if you who need to understand the fundamentals, Computer Security Basics 2nd Edition is the book to consult. The new edition builds on the well-established principles developed in the original edition and thoroughly updates that core knowledge. For anyone involved with computer security, including security administrators, system administrators, developers, and IT managers, Computer Security Basics 2nd Edition offers a clear overview of the security concepts you need to know, including access controls, malicious software, security policy, cryptography, biometrics, as well as government regulations and standards. This handbook describes complicated concepts such as trusted systems, encryption, and mandatory access control in simple terms. It tells you what you need to know to understand the basics of computer security, and it will help you persuade your employees to practice safe computing.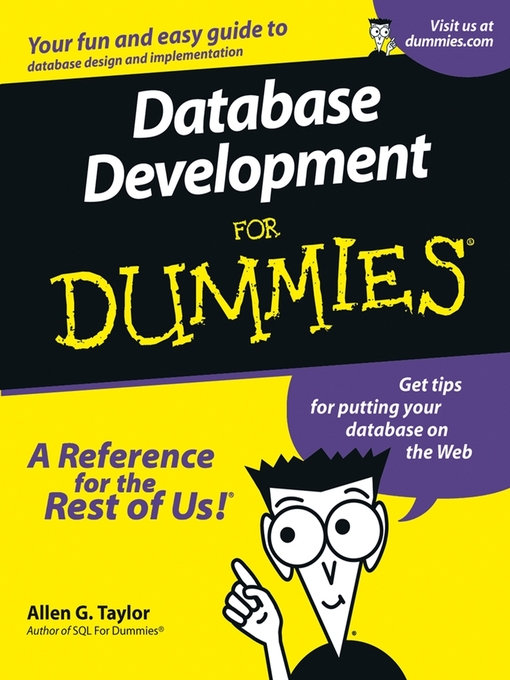 Database Development For Dummies Series: Dummies by Allen G. Taylor
From ATMs to the personal finance, online shopping to networked information management, databases permeate every nook and cranny of our highly-connected, information-intensive world. Databases have become so integral to the business environment that, nowadays, it's next to impossible to stay competitive without the assistance of some sort of database technology--no matter what type or size of business you run. But developing your own database can be very tricky. In fact, whether you want to keep records for a small business or run a large e-commerce website, developing the right database system can be a major challenge. Which is where this friendly guide comes in. From data modeling methods and development tools to Internet accessibility and security, Database Development For Dummies shows you, step-by-step, everything you need to know about building a custom system from the ground up.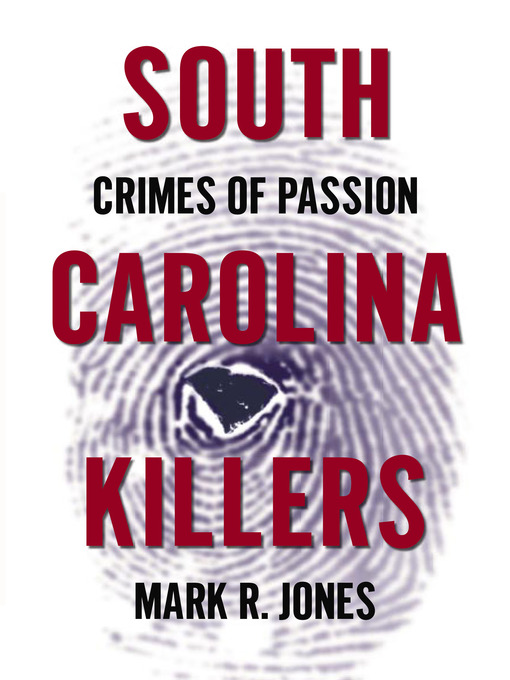 South Carolina Killers Crimes of Passion Series: True Crime By: Mark R. Jones
Murder leaves no decade unscarred. In 1903, the lieutenant governor of South Carolina shot dead a local newspaper editor, in full view of witnesses. In 1944, George Stinney was marched to the electric chair at age fourteen. In 1994, a mother made national news pleading for the return of her kidnapped sons, when in truth she had driven them to a watery grave herself. Jones spares no chilling detail in describing each of these crimes; all make for fascinating and terrifying reading.
Tactics of Hope How Social Entrepreneurs Are Changing Our World by Wilford Welch
Tactics of Hope is Welch's call to action, driven in part by the frustration with the priorities and pace at which the current players on the world scene are addressing issues, such as extreme poverty, human rights and the environment. Out of this frustration, however, came a major gift—the gift of hope and possibility. Worldwide participants, chronicled in this book ,are inspired and inspiring, and the organizations and individuals involved are doing impressive and effective work. One business leader contributed desperately needed computers to schools in Cambodia; two individuals teamed up to teach conflict resolution in South Africa; another volunteered to fund ongoing dialogues between the Palestinians and Israelis. Presented in each chapter are new visions of what is possible and realized that global public opinion and individual initiative might indeed become the world's second super-power and help bring about change in global priorities.
Documents
The Status of local telephone competition in South Carolina, 2011. Office of Regulatory Staff.
The Regulatory Staff (ORS) compiles information and monitors the status of local telephone competition in the state. This document reports the status of competition in the local telephone exchange market in South Carolina, notes the effects of changes over the last year, and monitors the emergence of broadband and wireless services. Consumer complaints and their resolutions and industry trends are included. Wireless market continues to grow steadily while the wireline market is declining. The report includes several colorful charts and graphs that illustrate just how quickly the wireless service has grown, even in the last 2 years. Very interesting!
South Carolina Market Bulletin. SC Department of Agriculture.
This year marks 100 years of publication for this bulletin that still includes recipes and an article from the Commissioner. The Library receives paper copies, but the issues (except the current) are available at the website (agriculture.sc.gov) .
South Carolina Commerce. SC Dept of Commerce
This magazine is published annually for the Department of Commerce and presents a beautiful and progressive image of the state's prospects for the business community. Lots of advertising, but also short articles on areas that have experienced recent growth in the state, including biotechnology, tire makers, workforce development, and sustainability enterprises. Transportation, energy, education, and livability are also covered in some beautifully illustrated articles. How could anyone live anywhere else?
Individual Income Tax Returns 2010. U.S. Internal Revenue Service.
This report contains data on sources of income, adjusted gross income, exemptions, deductions, taxable income, income tax, tax credits, and tax payments, among a long list of things. The statistics are based on a stratified probability sample of individual income tax returns. They represent a population of almost 142.9 million Forms 1040, 1040A and 1040EZ filed for Tax Year 2010. If you have the time and determination, you could probably answer just about any question you have on individual income tax returns 2010 with this book.
The Condition of Education. National Center for Education Statistics
The annual report presents 49 indicators of important developments and trends in U.S. education. They focus on participation in education, elementary and secondary education and outcomes, and postsecondary education and outcomes. It also takes a close look at the effects from demographic and policy changes in high schools over the last 20 years. This section looks at enrollment (including mandatory age), coursetaking, after school activities including work, achievement and other outcomes, and expectations for further education after high school. This section alone is worth browsing: the results may surprise you.
BOOKS
Stories of the rich and famous. Aiken's winter colony in the Gilded Age. David M. Tavernier, 2012.
Aiken was a small, relatively obscure southern town until the arrival of an aristocratic New Orleans family with strong societal ties. Soon there was a seasonal flood of winter visitors, and the South Carolina town was drawing the country's wealthiest and most powerful families. Beginning in the 19th century and continuing past World War II, they came every fall to play polo and golf, raise thoroughbreds, and hunt fox. They held high tea, musicales, ball, and dinners, and then left each spring for the north. This book is a collection of stories of the people and places of the era and place.
Information Services and Digital Literacy. In search of the boundaries of knowing. Isto Huvila.
Despite new technologies, people do not always find information with ease. Information Services and Digital Literacy is about the role of information services and digital literacies in the age of the social web. The author argues that a central problem in information seeking is that we don't know the premises of how we know, and how ways of interacting with information affect our actions and their outcomes. Our encounters with information are constantly crossing and expanding boundaries of earlier experiences, and of the unknown. This book presents examples of how information services help and hinder people in becoming informed, provides a new model for library and information service, and explores the fundamental questions of digital literacy. The eight chapters cover knowing what we know, digital literacy, technologies of abundance, participation, the "new" user, information, and information services as a boundary object. It is part of the Chandos Information Professional Series, which is dedicated to providing cutting edge, but easy-to-read materials for the busy information professional.
Stories & poems of a Gullah native. Elijah Heyward, Jr.
As a child of the 1960s, Elijah Heyward, Jr saw life unfold with drama on lady's Island in Beaufort, South Carolina. This book is his way of bridging the past to the present, and making a tribute to trailblazers in the Civil Rights campaigns in prose and verse.
Save the last dance for me, a love story of the shag and the Society of Stranders. Phil Sawyer and Tom Poland. USC, 2012.
The Shag, the official dance of North and South Carolina, originated in the 1930s. It has become a legend in at least these 2 states. Save the last Dance for Me is the story of the shag and the development of the Society of Stranders, an organization devoted to the dance and its culture. The shag has become an important part of coastal culture for thousands. This book tells its story, including separation and integration of races, and chronicles how rhythm and blues, Motown, and beach music evolved to create a social phenomenon that is still popular today.
COWASEE Basin, the green heart of South Carolina. John Cely. Totally Outdoors Publishing, 2011.
A beautifully photographed book of the treasures, natural, historic, and economic of this area formed by the Congaree, Wateree, and Santee Rivers. It is intended to inform the reader about the beauty and values of the COWASEE Basin to ensure its protection and maintenance.
Identity Thieves, motives and methods. Heith Copes and Lynne M. Vieraitis. Northeastern University Press, 2012.
This entertaining and readable book combines insight and criminology to investigate the crime of identity theft. The authors explain who the offenders are, why and how they commit their offenses, and what might be done to prevent identity theft in the future.
Public Health for an Aging Society. Thomas R, Prohaska, et al. Johns Hopkins University Press, 2012.
Fifteen years ago the authors published Public Health and Aging as an overview of the field. This new title is a completely new and updated survey, as the fields of public health and aging have grown increasingly complex. Theirs is a social-ecological perspective that incorporates individual, family, community, societal, and environmental concerns. Chapters address the most critical of public health issues facing an aging society, including Medicare and family caregiving, emergency preparedness, technology in aging, genomics, and environmental influences on health and health practices.
<<

Start

<

Prev

1

2 3 4 5 Next > End >>


Page 1 of 5